Top Team Building Tips: Blue Mind
Jetske Germing
27th October 2017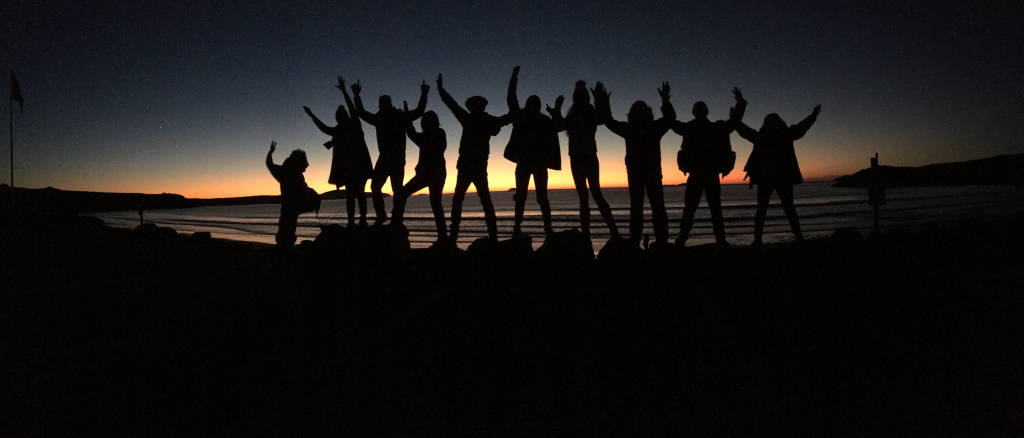 Picture: Sunset at Whitesands with the LEYF team
We've had a fantastic season with a wide range of inspiring organisations coming down for their team building adventures. Below we highlight a selection of these to show the range of groups recently benefitting from programmes in West Wales.
We were pleased to welcome the Junior GPs from HywHywel Dda Health Board for the second year running, as part of their team development programme. Recruiting GPs is a real issue for rural areas and we are excited to be part of the drive to show the lifestyle benefits of staying or moving to our local area to practice medicine.
BikePark Wales, from Merthyr Tydfil brought their whole team of 40 down West as a thank you after their busy season. This great success story of a company based in the heart of the South Wales Valleys comprise of a team of passionate mountain bike riders, catering team, drivers, their hire & shop team and admin team. We designed a programme with a mix of sea-based and dry activities which went down a storm.
We got to know JCP Solicitors through a networking event they kindly sponsored and we're very glad we did, as they are an extraordinary bunch of people who had a great time coasteering with their team.
TheLondon Early Years Foundation (LEYF), the award-winning UK's largest childcare social enterprise, working to support long-term social change stayed in the gorgeous Asheston Eco Barns on a multi-day facilitated change programme full of tasks to develop the team and draw out strategy.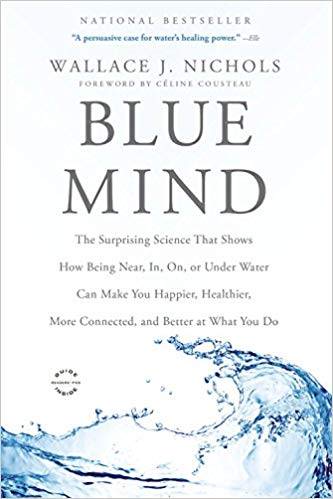 We strongly believe that the sea, one of the most powerful ingredients in our programmes, alongside the wealth of knowledge our experienced facilitators and adventure guides bring to the programmes. Wallace J. Nichols' writes in details about this in his latest book, Blue Mind: The Surprising Science That Shows How Being Near, In, On, or Under Water Can Make You Happier, Healthier, More Connected, and Better at What You Do. His theories are widely backed by research of Exeter University and Canterbury University, Otago University, Michigan State University in the USA, looked into the relationship between mental health and exposure to green and blue space.
Our corporate programmes are so powerful as they are designed around the stunning coastscapes that our back yard of Pembrokeshire Coast National Park offer that essential ingredient of sea views, inducing the mindful state in which the brain is relaxed but focused. This offers the powerful backdrop for change or development programmes with teams, leaders, managers and whole organisations.
If you think your team could benefit from time on the coast, to focus and re-connect to do better business please get in touch by emailing learn@tyf.com or call us on 01437 721 611

---