TYF are committed to using the power of play and learning in wild places to reconnect people to each other, our environment, and the shift needed to rebalance wellbeing. We are pioneers, we are fighters and we are hard workers. We use the power of business to make a positive impact for our employees, community and nature. We laugh, we cry and we play, and most of all, we love the privilege of sharing our magical land with others.
We're proud to have a team of mission-focused professionals driving TYF year round. They're joined by 25-30 seasonal adventure, education and retail specialists for our main delivery season.
Andy Middleton
Chief Exploration Officer
Sarah Middleton
Founding Director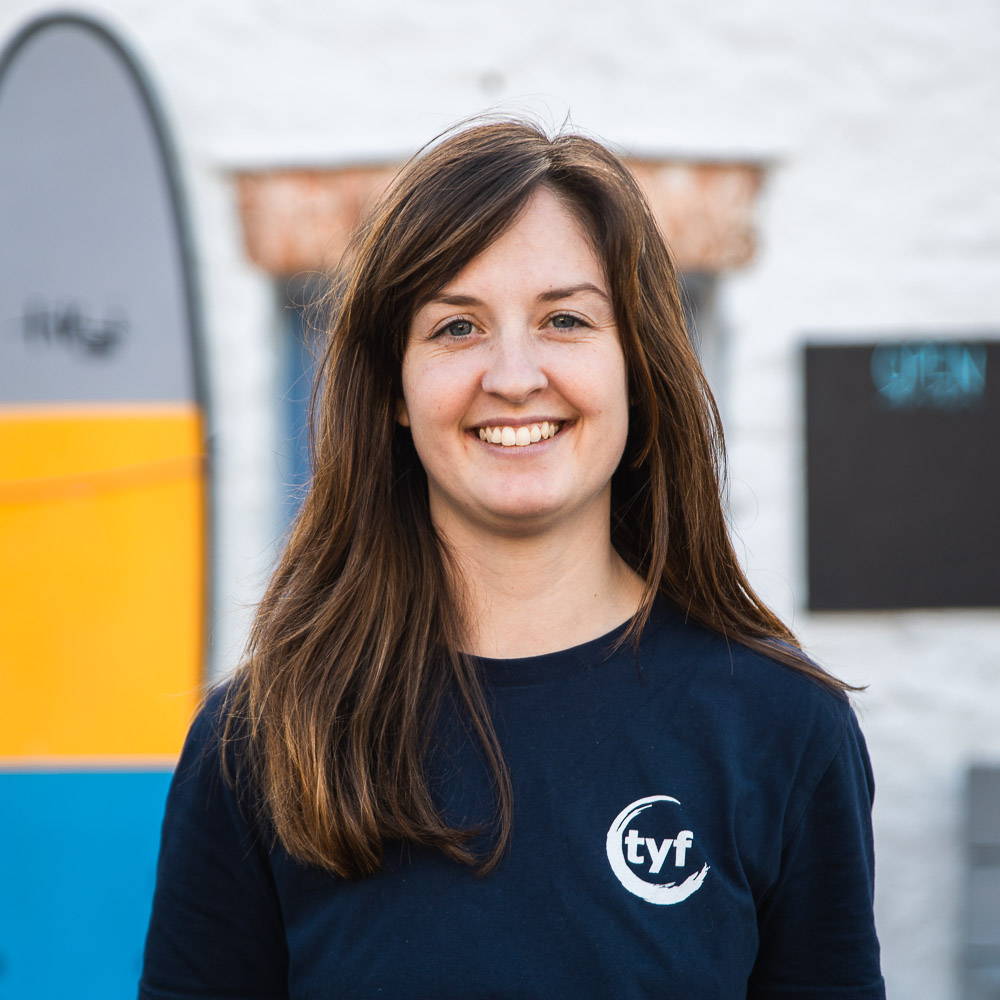 Stacy Marklew
General Manager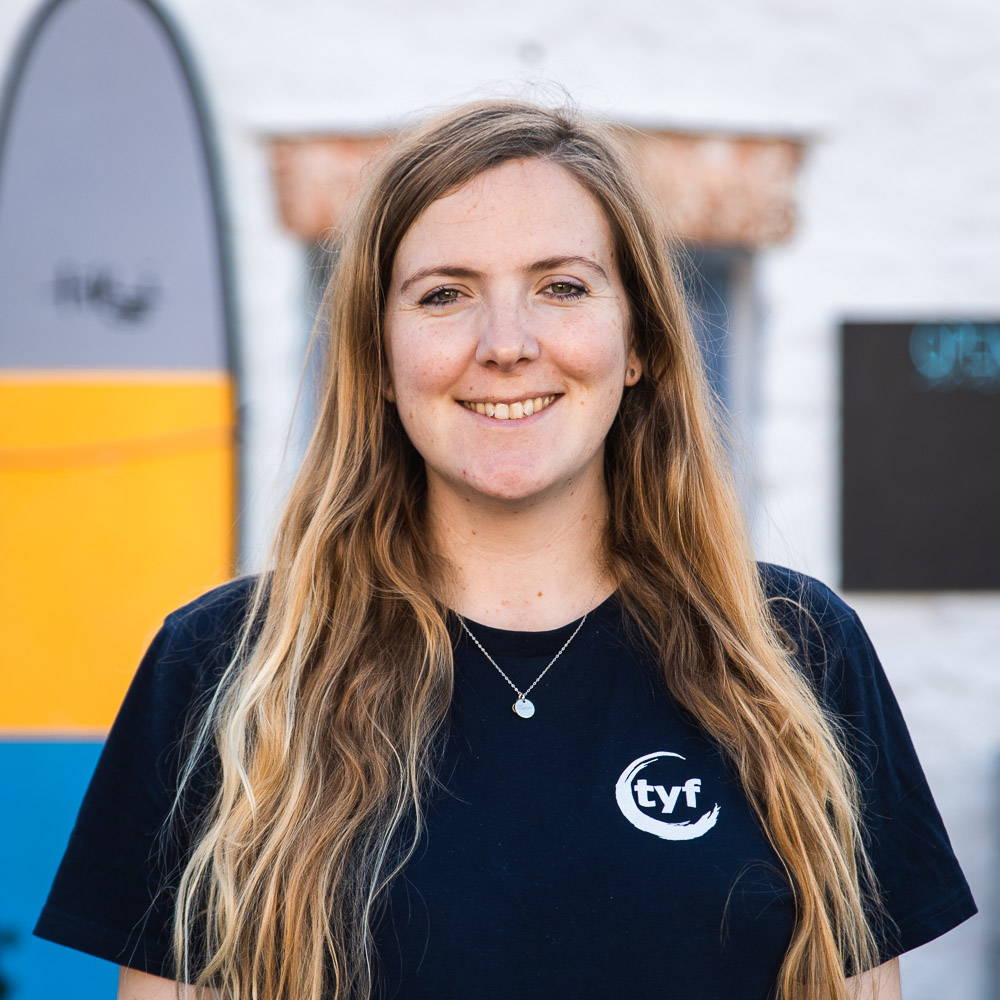 Abiy Brown
Head of Adventure
Matt Bray
Adventure Manager

Jasmine Middleton
Operations Manager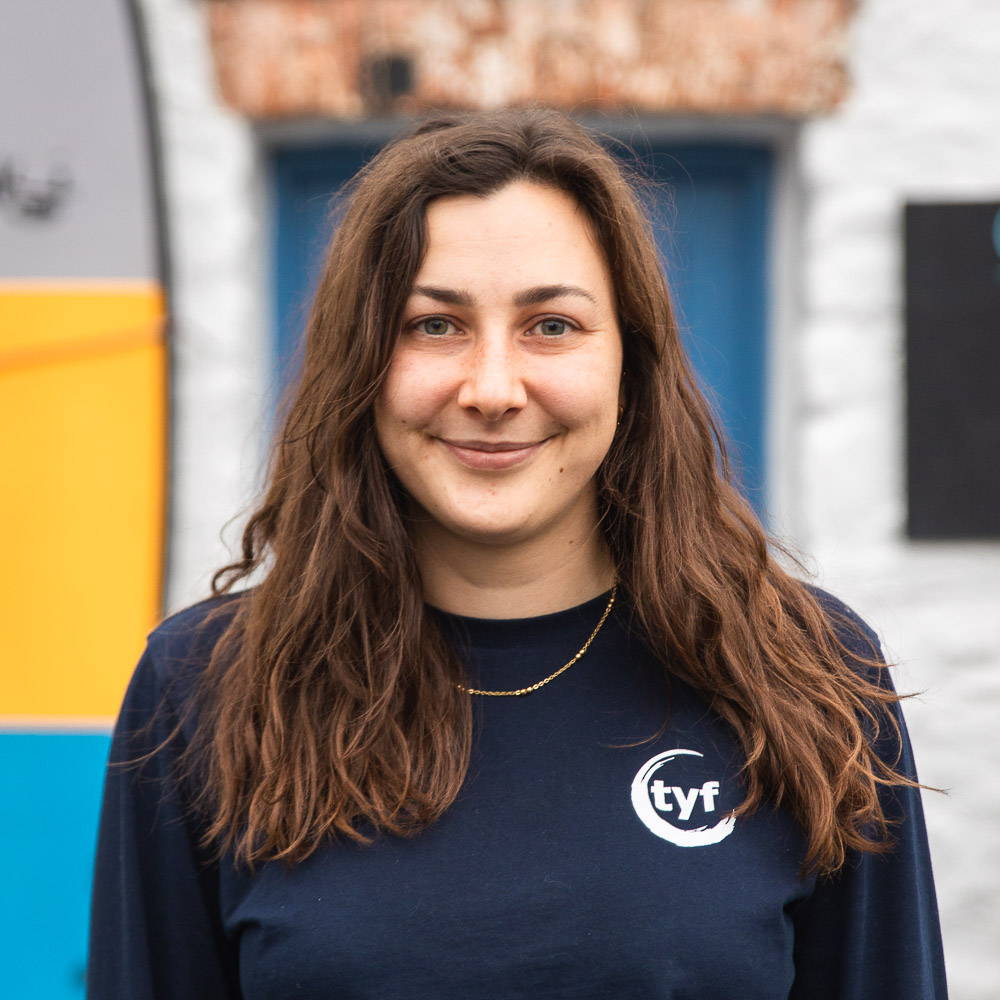 Emma Withers
Logistics Coordinator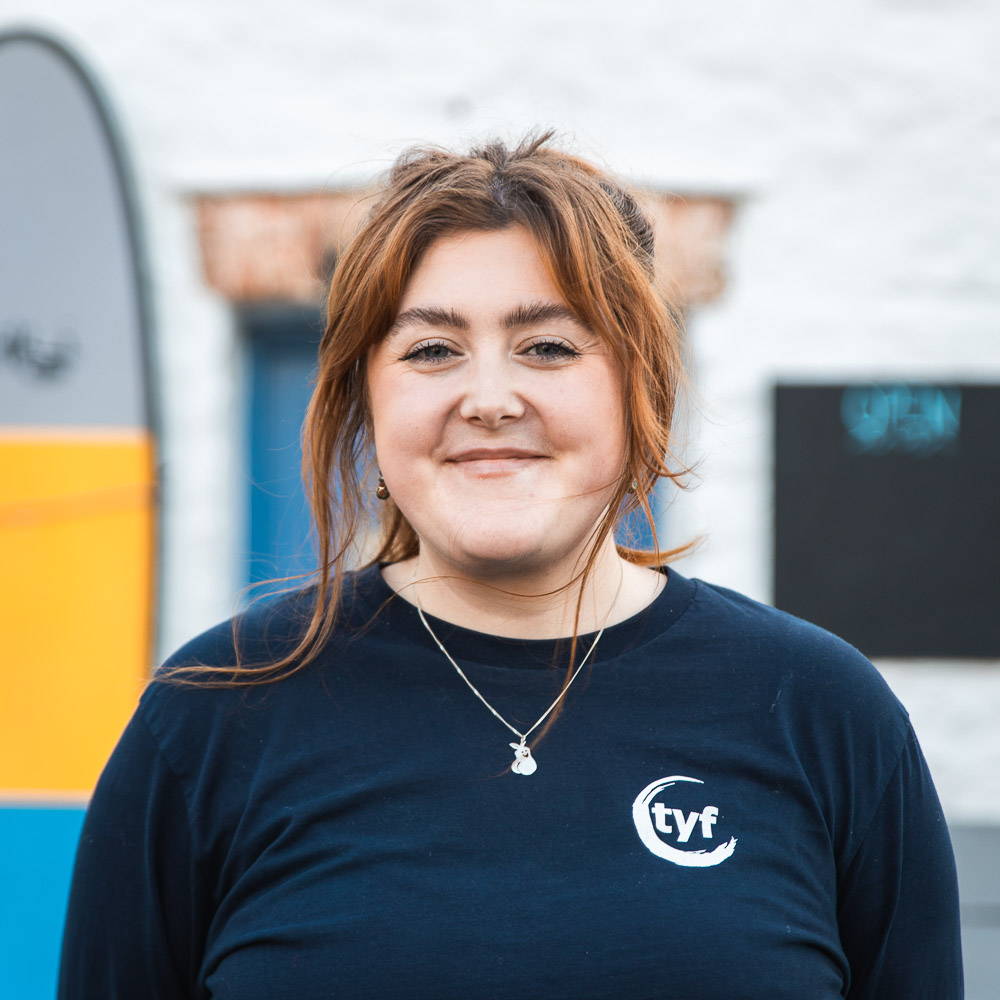 Beth Rowlands
Sales Coordinator
Polly Sime
Digital & Marketing Manager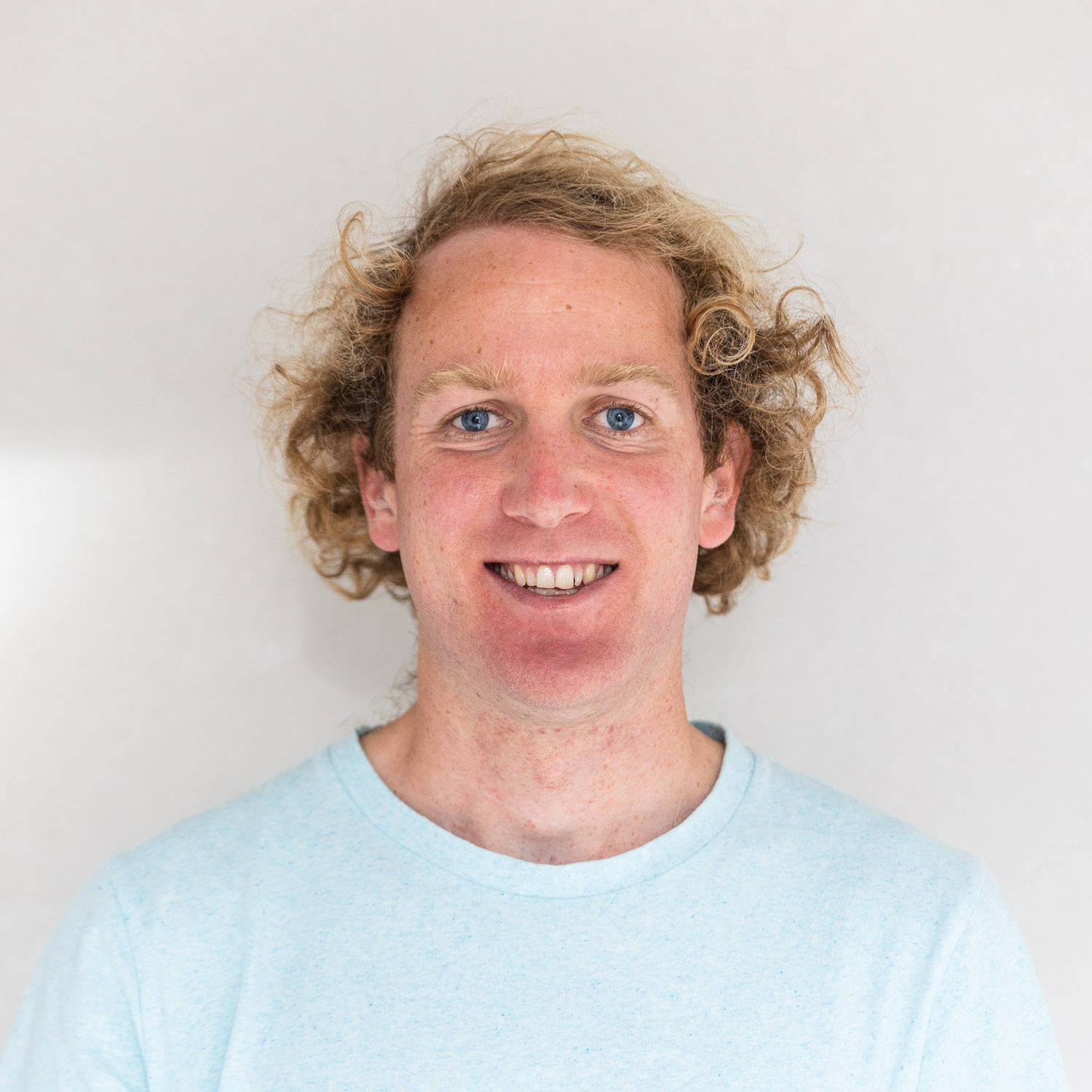 Chris Woodfield
Better Business & Futures Lead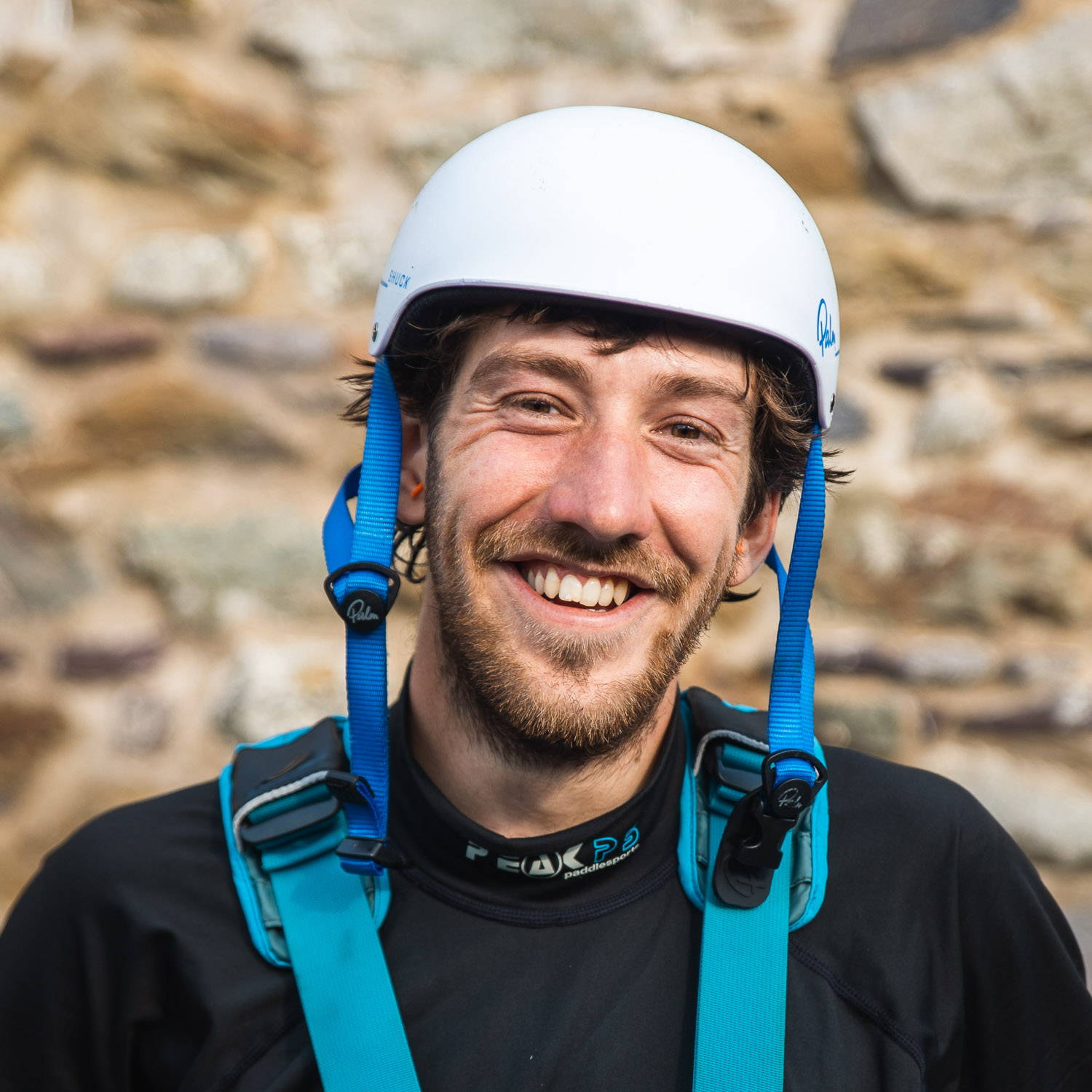 Ricky Roberts
Senior Guide
"The wild beauty of the coastal landscapes at this western edge have inspired and shaped who we are and what we stand for. We're all too aware of the gargantuan challenges ahead of us as we play our part in re-shaping the way we live to balance the needs of a thriving planet. Meeting those challenges means building the best delivery team we can and looking after the places and people that look after us as though our future depends on them."

Andy Middleton, TYF Founder and Chief Exploration Officer
TYF are fourth generation adventure pioneers. The legendary George 'Doc' Middleton, now 99, he was TYF's first investor and instilled the adventurous spirit that started it all.


TYF are part of a unique network of family adventure business too - Andy's sister runs Derwent Water Marina and Sarah M's brother founded Baja Outdoor Activities in Mexico and her cousin Pete Ward recently started an The Real Adventure Company business in St.Davids.
After a spell setting up a small outdoor adventure operation at the legendary Druidstone Hotel, Andy Middleton and then business partner Nick Sime started Union Sundown Windsurf & Surf School at Whitesands.
They got busy quickly; Andy saw the opportunity to offer more activities year-round to a wider audience of people.
TYF was born...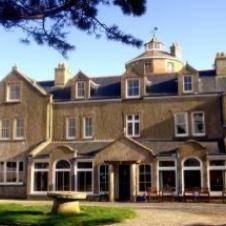 With a business partner, Andy & Sarah bought Twr-y-Felin Hotel on the outskirts of
St.Davids and built the foundations of what was to become a unique adventure hotel.
The old temperance hotel became Twr Y Felin Outdoor Centre and later an eco lodge.
Customers loved Twr-y-Felin but often couldn't pronounce it, calling us TYF instead, and the name stuck for good.
1986 was also the year we pioneered coasteering, drawing on skills from surfing, white water rescue and climbing, and hundreds of hours' childhood exploration of the cliffs around us.
The first routes, around St. Non's Bay were within walking distance of our centre and we committed from the outset to never offer motorised adventures or ones that required our customers to fly. That was our first major commitment to carbon reduction.
The early days of TYF saw us running many residential programmes and educational workshops with teenagers experiencing the wilds of the coast for the first time.
In 1987 we established Pembroke Management Development, to share learning on performance and team work with business and went onto work worldwide with clients including The Body Shop, American Express, Sony, Panasonic and teams ranging from The Red Arrows to Red Bull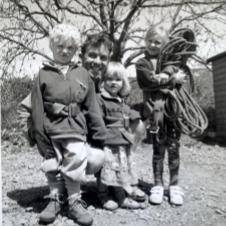 In 1988 the Middleton the third generation of Adventure pioneers was started when Alice was introduced to the world, later joined by siblings, Jack, Jasmine & Bonnie.
After years of being treated like guinea pigs, cleaning toilets, painting and odd jobing all four went on to work pivotal roles across the business from sales to management.
Andy Middleton and another local kayaker Nigel Robinson started the first freestyle kayak competition in Europe at the Bitches on Ramsey Island.
The first event was won by Shaun Baker in a Topolino kayak.
From these early days playing around on Ramsey Sound the competition grew and word spread
TYF created and launched the World Rodeo Kayak Championships at the Bitches with Charles Willis, then at Palm Equipment International.
"The Bitches World Freestyle Kayak Championships" ignored many of "The Rules" of kayaking and often had parties to match!
Think carefully if you are ever offered sponsorship by Jose Cuervo!
Pembroke Management Development, went from success to success as our customers realised the value that coaching could offer their work teams – new environments, new perspectives and an external viewpoint became a winning combination for their development programmes.
With high demands on business, the range of programmes quickly diversified to fit into the work place, rather than relying on Mother Nature
TYF moved its centre of operations into the middle of St.Davids to 1 High St, still our home today.
The space that's now the shop was originally a thriving, much-loved and money-losing restaurant, Coastal Trader.
The shop stocked much needed adventure supplies and was the UKs second stockist of Patagonia.
TYF weaving sustainability and environmental practice much more closely into everyday business, this included upgrading Twr-y-Felin Hotel and raising its eco standards so high that it became Wales' first certified organic hotel.
Wyn Evans, who still farms at Caerfai Bay, used to cycle his fine cheese up the lane to our kitchen - the lowest-carbon, most local delicacy imaginable.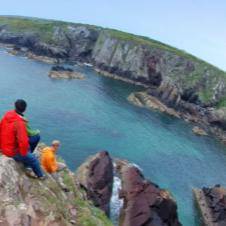 The increase in our adventure activities matched a boom in the market and TYF proposed that an agreement should be sought on how our environmental impact could be managed. The Pembrokeshire Outdoor Charter was born and christened by Sir Chris Bonnington.
Pembrokeshire College & the University of Glamorgan also picked up on the trend and together we designed the college diplomas in Sports Science with Outdoor Activities
TYF's blend of high quality adventures, informative guides and pioneering activities had kept our customers coming back for more.
In 2005 we achieved a major milestone in taking out our 100,000th adventure customer.
Over the years TYF have been at the forefront of innovation within the adventure industry and have co developed programmes for SEN, NEETS, disabled, elderly and blind customers.
In 2006 TYF signed up with 1% for the Planet, alongside a global network of likeminded businesses including Patagonia and other impact leaders.
This put a drive towards a sustainable future at the heart of our business operations.
Over the following six years, we gave around £50,000 to charities including the Hay Festival, WWF and SAS.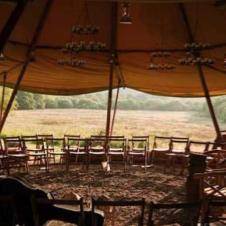 2007 market the start of a long and productive relationship with the Hay Festival, where we co-created and sponsored the Hay on Earth lecture series.
Over the years, we brought in £250k of Welsh Government funding to support early stage environmental entrepreneurs and established a network of changemakers acoss Wales.
Winners included St. Davids very own Bug Farm.
Over the years TYF has developed strong ties with Business and Government leaders.
In 2007 TYF embarked on an international programme teaching sustainable economics to the Chinese Government in Chongqing.
This project was part of a joint initiative with the Welsh Assembly Government.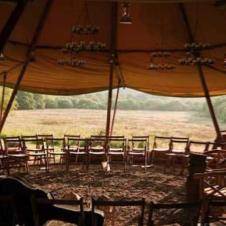 2008 marked the start of another epic journey with the very first Do Lectures.
Started by David & Clare Hieatt (now at Hiut Denim), Andy and the TYF team have been involved in these epic events since day 1.
Watch Andy's Do Lecture talk here.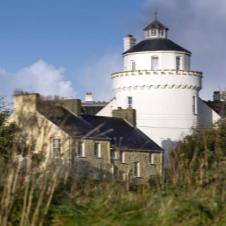 Now working with over 6000 visitors per year TYF had outgrown the capacity of our much loved adventure hotel and we sold Twr-y-Felin Hotel to Keith Griffiths who reopened it after much re-building in its current 4* form.
Having sold our accommodation we forged strong relationships with new accommodation providers including Celtic Camping, St. Davids Bunk Barns and other local bunk houses.
Andy Middleton invited to 10 Downing street to discuss key environmental legislation with Prime Minister Gordon Brown.
Fired up by a combination of inspiration and frustration for people not being able to make it along to sustainability events because they were too busy, TYF co-developed with University of Wales a new and ambitious workshop.
Project 24 was an innovation workshop that started at breakfast one day and finished as the sun rose the next. Tiring, but wonderful
In 2013, we transformed our shop into a Patagonia Pro Store, working even more closely with one of the world's most beloved ethical clothing pioneers.
Alongside Patagonia TYF welcomed other innovative brands including thought, Klean Kanteen, AKU and many more.
TYF completed the installation of a 45kw biomass boiler and solar PV system complete with an electric vehicle charging point.
This marked a key milestone on our journey towards eliminating scope 1 emissions from our business.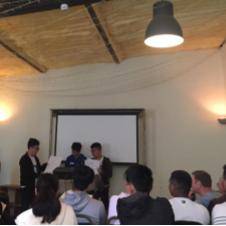 In an ambition to create change TYF work with over 50 of the UK's most forward thinking schools.
In the summer of 2015 we began creating education programmes with both Cardiff Sixth Form College and Oxford International College which alongside longtime client Westminster school brought pupils from three of the top 10 schools / colleges in the UK on bespoke residential programmes with TYF.
In 2016, TYF became the first certified B Corporation business in Wales.
Joining up with B Corp is one of the best moves we've ever made, helping us learn faster with other leaders like Innocent, JoJoMaman Bebe, Pukka and Ella's Kitchen.
That year we hosted an epic gathering of innovative business leaders at The Bug Farm.
In 2017 we set out to create a space for our customers to retreat to after a hard day of adventures on the Pembrokeshire Coast.
A hand built Pizza oven, a lean-to shack and a partnership with a top UK pizza company and The TYF courtyard was born.
For a long time we had wanted to find a way to support the huge network of local artisans and ethical producers and so in 2018 we launched a new range in the TYF shop that did just that.
We also started a local clothes swap saving waste going to land fill and supporting local charities.
Another great achievement was formalising our partnership with Compass for Life and introducing this content on all of our educational programmes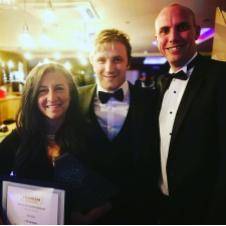 2019 saw TYF gain recognition at The Pembrokeshire Tourism Awards, B-Corp best for the planet and Escape the City top 100 companies to escape to.
We also joined forces with the refill project and along with the wider B-Corp community committed to net zero by 2030.
Director Sarah Middleton launched a brand new programme 'Yes to Me' and gave a talk at The Do Lectures.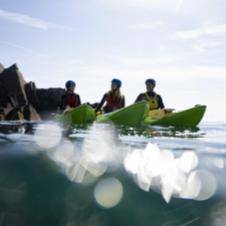 Coronavirus had a seismic impact on the adventure and retail industry but we never lost sight of our focus to create real change.
We proceeded with plans to become a Real Living Wage employer and used our in house experts on mental health first aid to help our staff, customers and wider community get through the pandemic.
We also introduced a personal development budget for each staff member to help them realise their potential.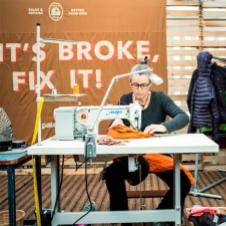 Exciting changes are afoot for 2021 with the launch of a new repair shop, a new booking office and hire site on the High Street and a new partner in the TYF courtyard.
Going forwards we will continue to weave bold action on climate and nature into everything we do through our ethical retail store, our work with schools and business and every adventure we lead.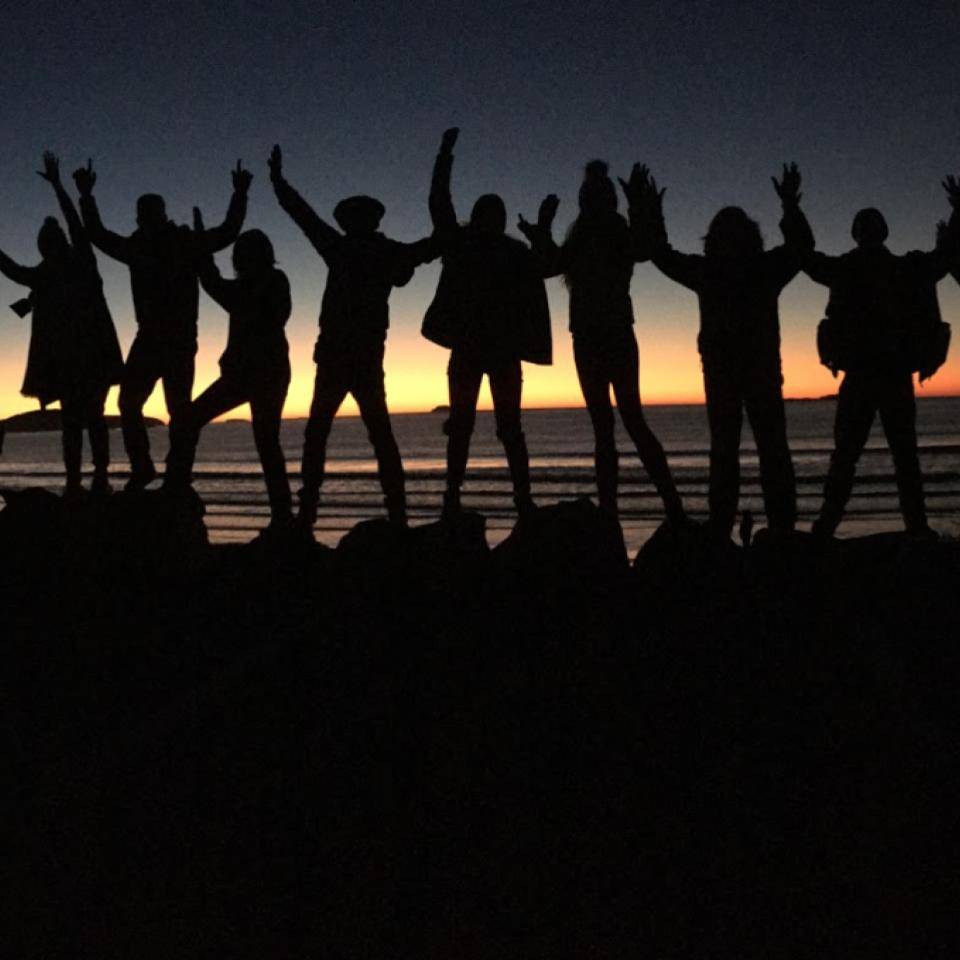 Head, heart and soul, we're committed to running TYF in a way that maximises the well-being our teams, customers, suppliers and community. As a certified Real Living Wage Employer with progressive work practices, we try to walk the talk and share what we learn widely and freely with others.
We manage our retail business in line with our values too, working with B Corp suppliers such as Patagonia, Tentree, Dewerstone and Kleen Kanteen as well as mission-based makers like Sherpa who reinvest profit where it matters.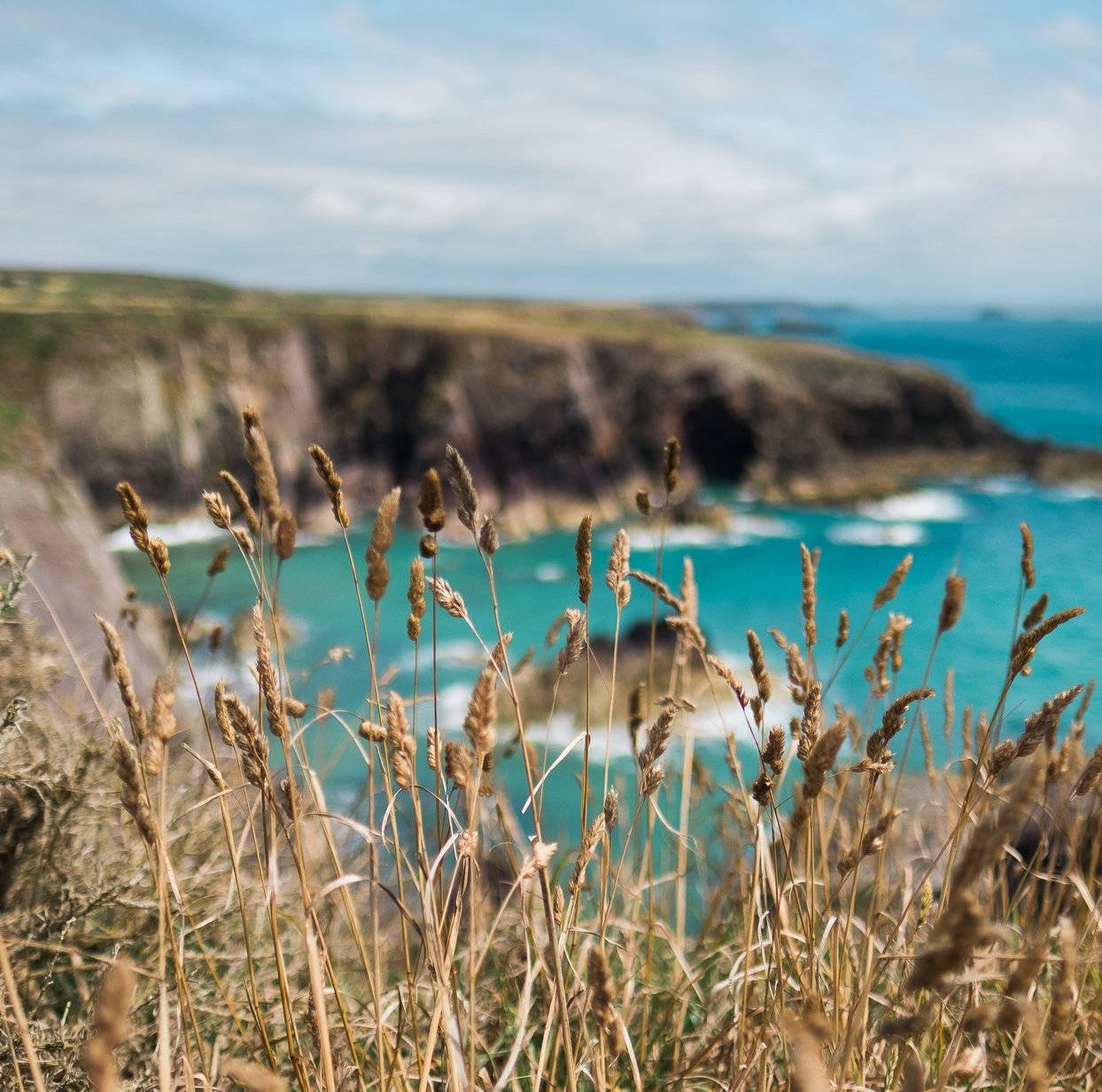 Located in the stunning Pembrokeshire Coast National Park in Wales, The TYF Group knows a thing or two about a great environment and how to provide the best sustainable adventures.
The local area offers some of the cleanest coastal waters in Europe. It is also very rich in wildlife and features some incredible landscapes and seascapes. We're taking action to protect our planet for future generations, and hope that our initiatives inspire others.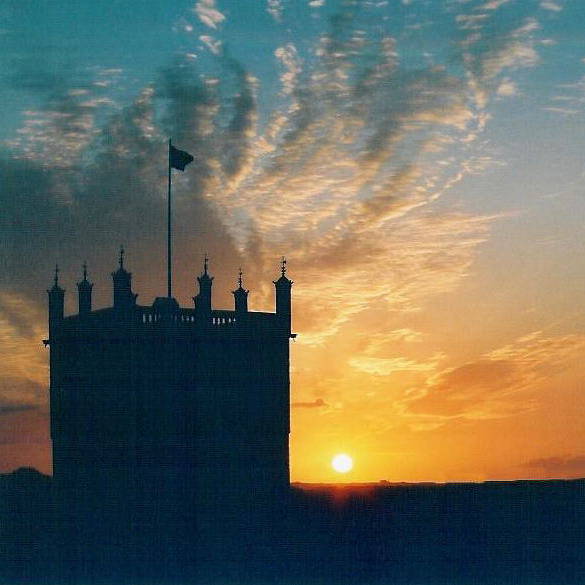 Act locally, think globally. We address world issues such as climate change and pollution of the seas by taking action locally.
We also work to support the local community and economy as much as we can by providing employment, buying local produce, using local services, and protecting the local environment.
TYF staff regularly spend time on local community projects, either through an individual employee's choice or as a group intervention.