Becoming a TYF Adventure Guide - a lifetime of meaningful impact
Becoming a TYF Adventure Guide -
a lifetime of meaningful impact
Have you ever wondered what it's like to be an Outdoor Instructor? Here at TYF we're passionate about equipping our team with the skills, knowledge and understanding to facilitate positive change in the world. This is in keeping with our mission of helping people fall in love with nature, grow fearless curiosity and build unshakeable confidence in their ability to make a difference that counts.
This starts with team training focused on the company's mission, vision and values with an overview of B Corp - using business as a force for good and the why we do what we do to rise to the nature and climate challenges. Following this, our new and returning instructors undergo an extensive training period with our Senior Instructors becoming familiar with our core activities, locations, first aid, standard operating and emergency procedures, local flora and fauna, and group dynamics.
We weave into the training TYF's sustainability and impact ambitions and work to date, including workshops on blue health, carbon literacy, nature connection and the importance of telling good stories and being effective communicators.
A key part of becoming a TYF Outdoor Instructor is the ability to carry out dynamic risk assessments, for example, assessing the current sea, wind and weather conditions in the moment and being adaptable and flexible to change plans ensuring the group has the safest and most memorable experience possible.
Here, we asked some of our team what's it like to be an Adventure Guide at TYF and what the best part of their job is.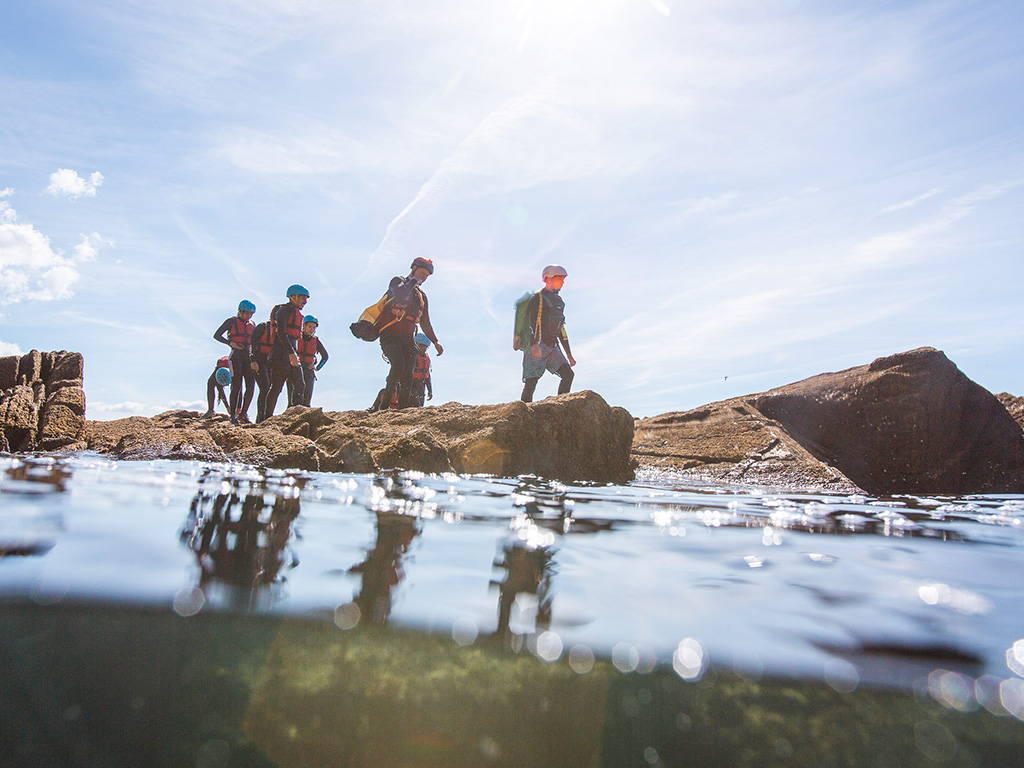 Rob, Head Adventure Guide
"Since returning to TYF Adventure in my new role as Head Adventure Guide, I have enjoyed training the new guides. It is a pleasure and a joy to see how far the guide team has come. Helping them navigate through their training and assessments has been very rewarding to me. Being able to pass on my years of experience has made me realise how lucky I was to have the generations before me pass down their knowledge. Since its inception in 1986 TYF has produced some world class and inspirational instructors, and I feel that level of professionalism has continued throughout the generations of TYF. We are more than just a team, we are a family. It's such a pleasure to live and work in one of the smallest UK national parks, it has one of the most diverse landscapes covering 186 miles of beautiful coastline , there's no place I would rather be."

Teigan, Adventure Guide
"Ever since I was young I looked up to people doing the job that I'm doing now, I never thought I'd be in this position, especially not working for a world class company like TYF. The impact we have on individuals lives is second to none. It's very important to me that young girls see women in an outdoor educational role. This wasn't so common when I was younger. The diversity of the Pembrokeshire National Park coastline is completely unmatched, and I wish for everyone to have the chance to experience it. I have met some really inspiring and amazing people throughout my time at TYF, all of which want the best for me. The personal development throughout the season is so exciting and my team has supported me throughout this. It really is a family here, and I hope everyone gets to experience this feeling at some point in their lives."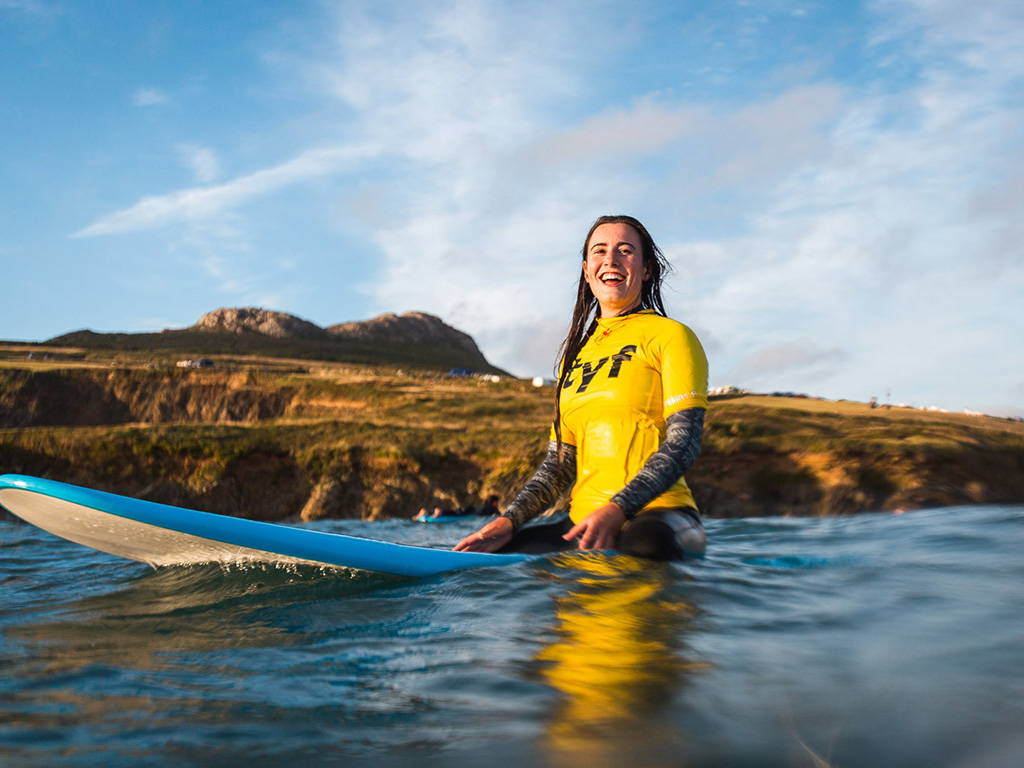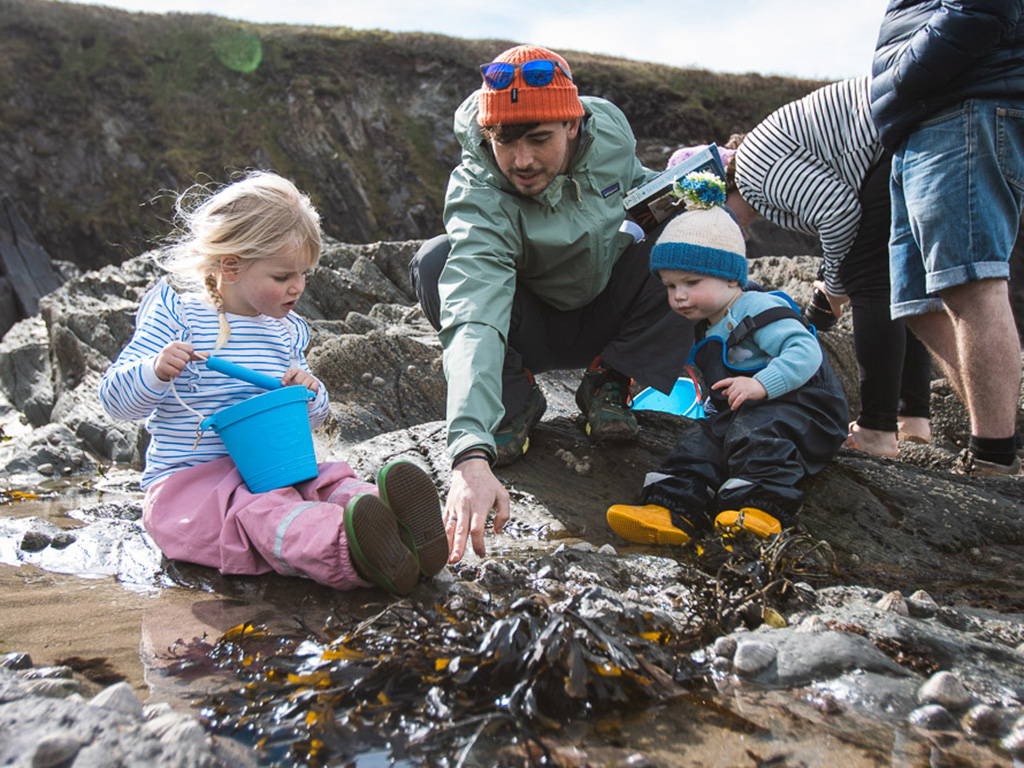 Joe, Adventure Guide
"Being an adventure guide at TYF feels like a huge privilege, and every day brings something new and exciting. Sharing my passion and knowledge of the marine world, the intricate Pembrokeshire coast and the various activities we provide gives such job satisfaction, and means every day feels different. The workplace community is excellent, with a hugely supportive network of talented and experienced guides, nothing is ever too much and the opportunity to expand and learn has never been easier."

Looking for your next opportunity in the Outdoor Industry?
TYF are currently recruiting for both Adventure Guides and
Assistant Guides for 2024, apply here:
---