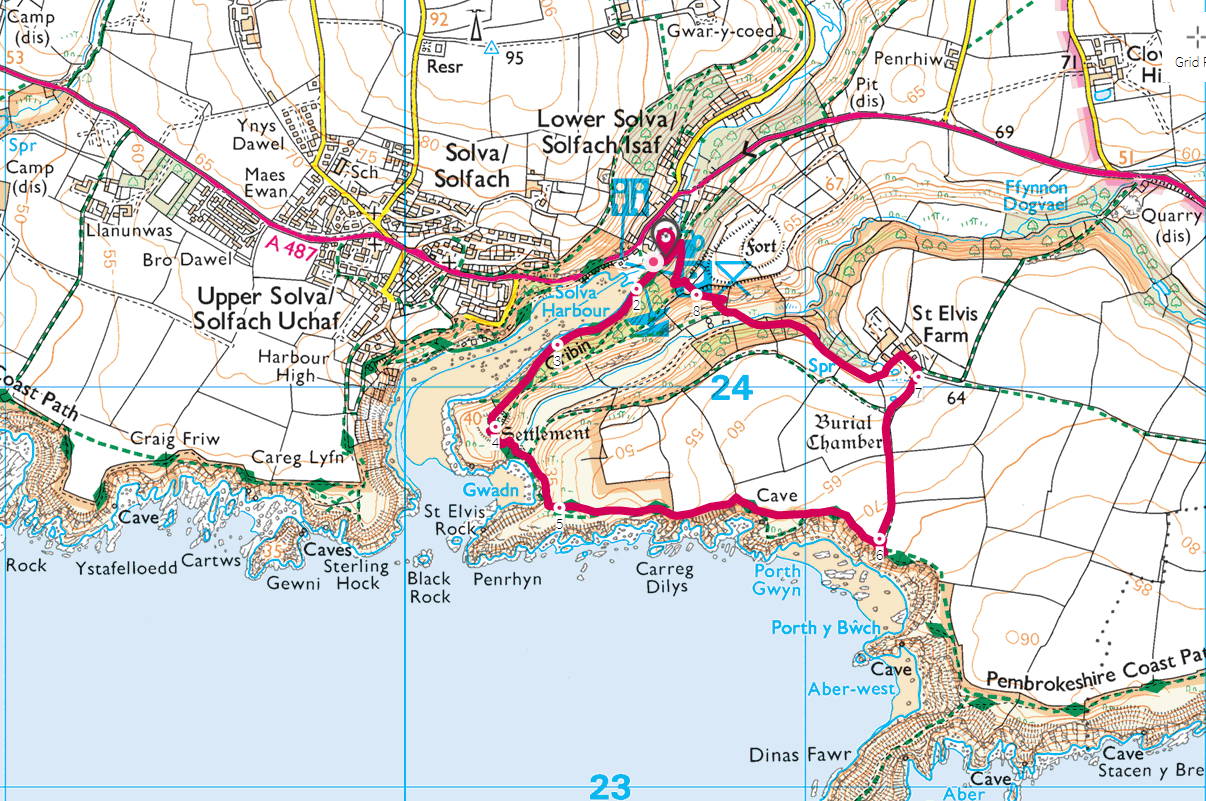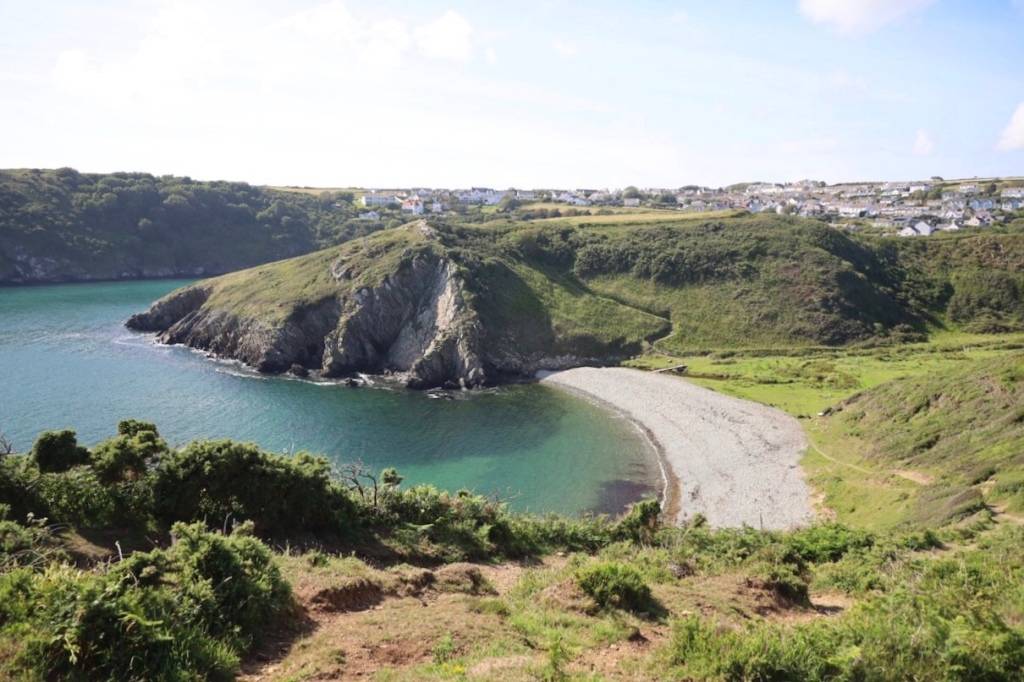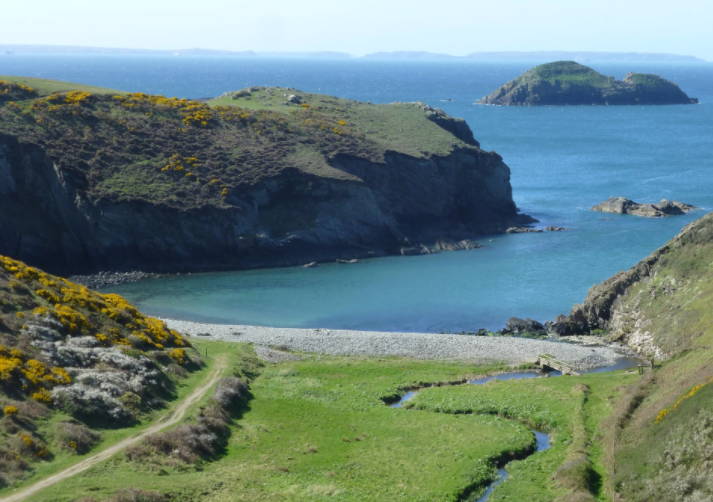 253m ascent, Highest Point 71m
Summary

A short loop that takes in the magnificent Solva harbour, Y gribin headland and the steep cliffs of Porth y Bwch with views over Pen Dinas and Greenscar. Best views are at high tide.
Detail

Park in the main Solva Car Park next to the The Harbour Inn and head across the footbridge next to No. 35.
Follow the footpath up over Y Gribin before descending onto Gwadn beach, this is a quiet and secluded beach that is great for a sheltered swim or picnic. If you are feeling adventurous you can even swim through the cave to the east side of the harbour.
A steep climb out of Gwadn beach takes you up on to the steep cliffs of Forbidden Bay with panoramic views of St. Brides Bay including Pen Dinas and Green Scar.
After 500m follow the footpath inland towards St. Elvis farm before descending back into the valley and across the stepping stones.
Another quick climb takes you back onto Y Gribin before descending back into Solva Harbour.