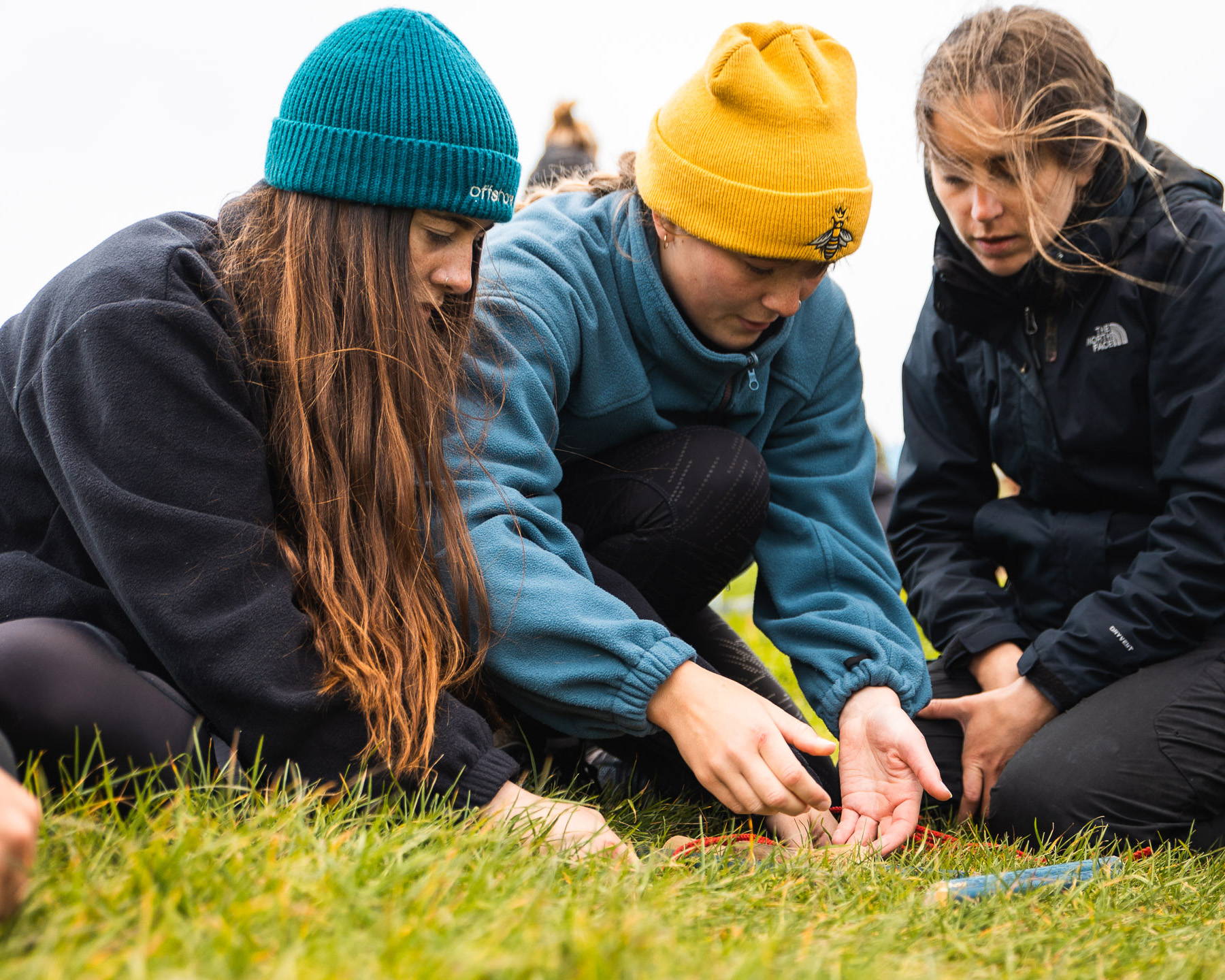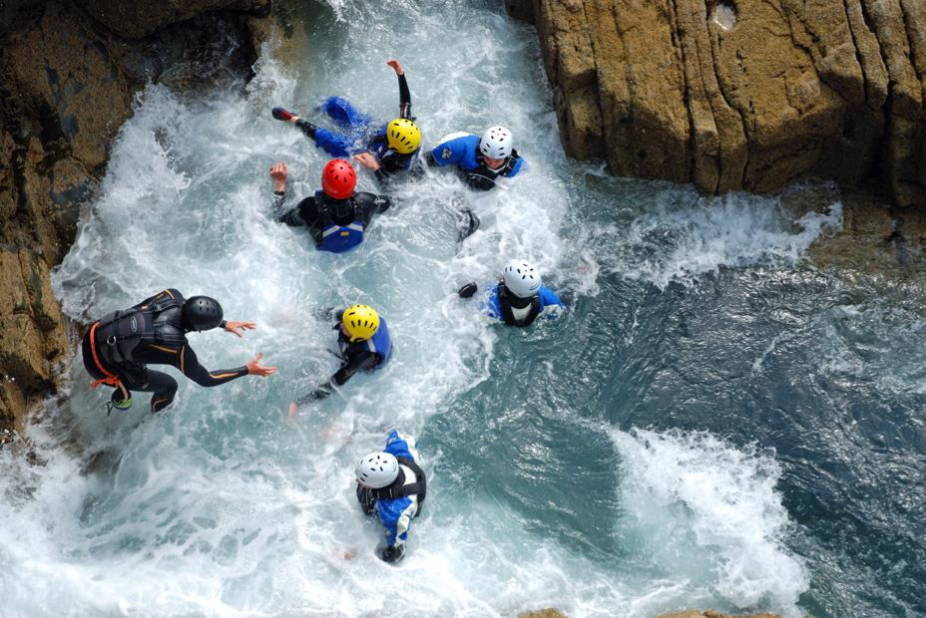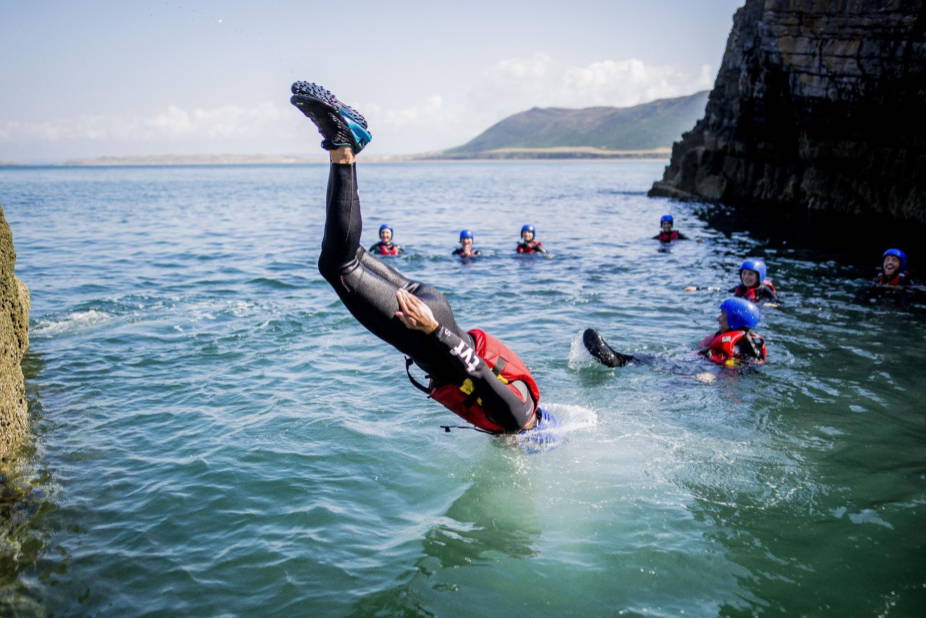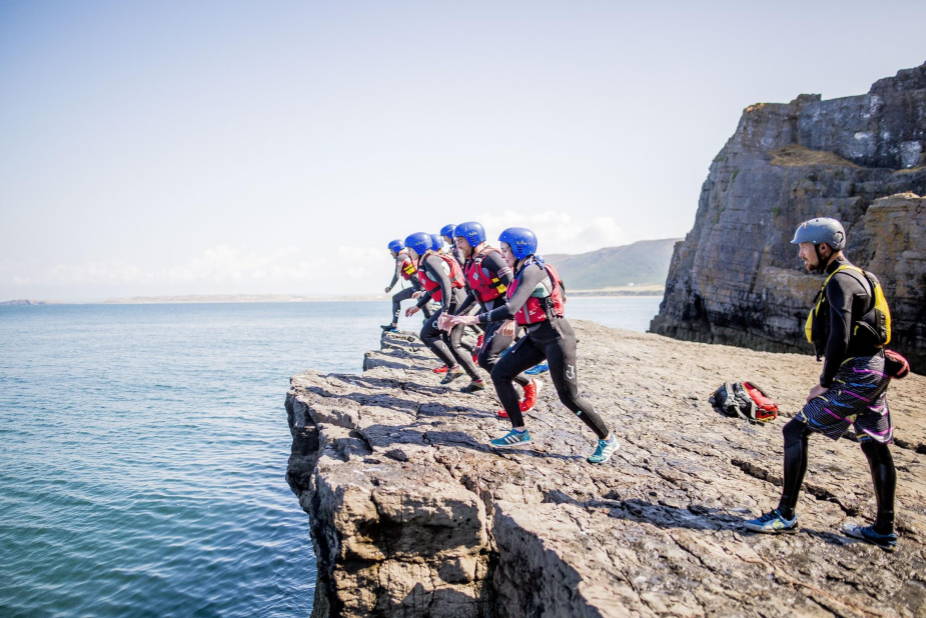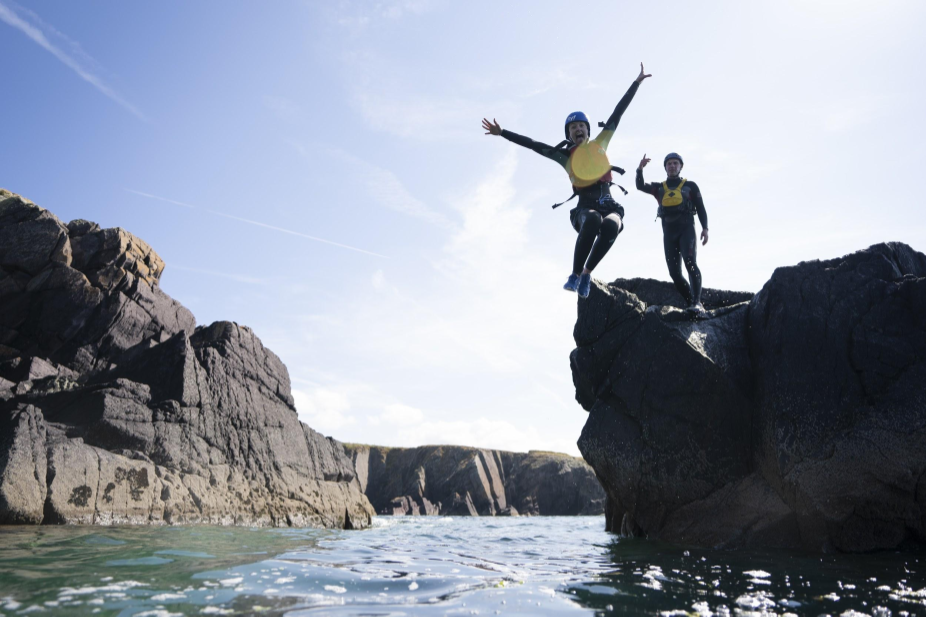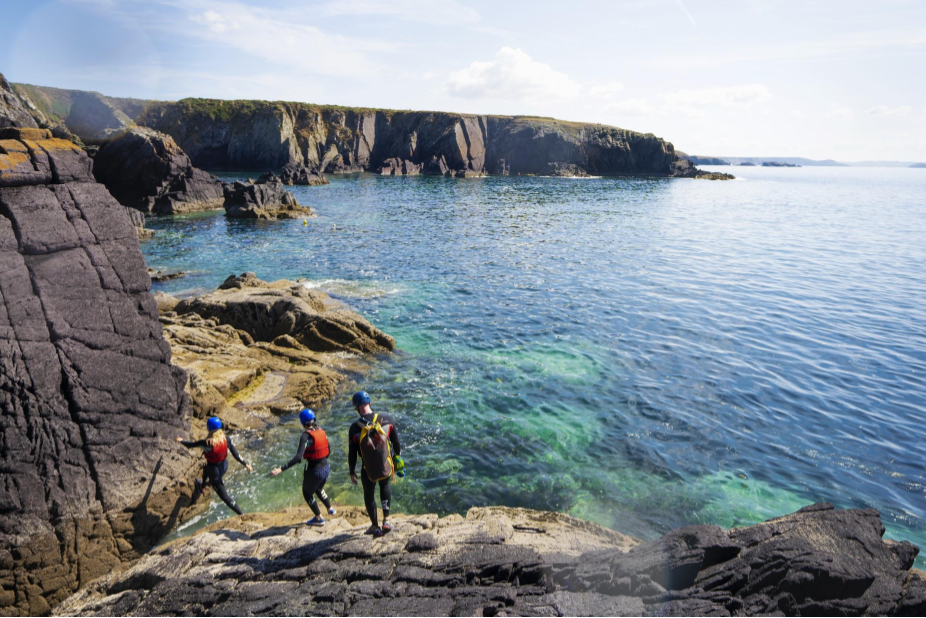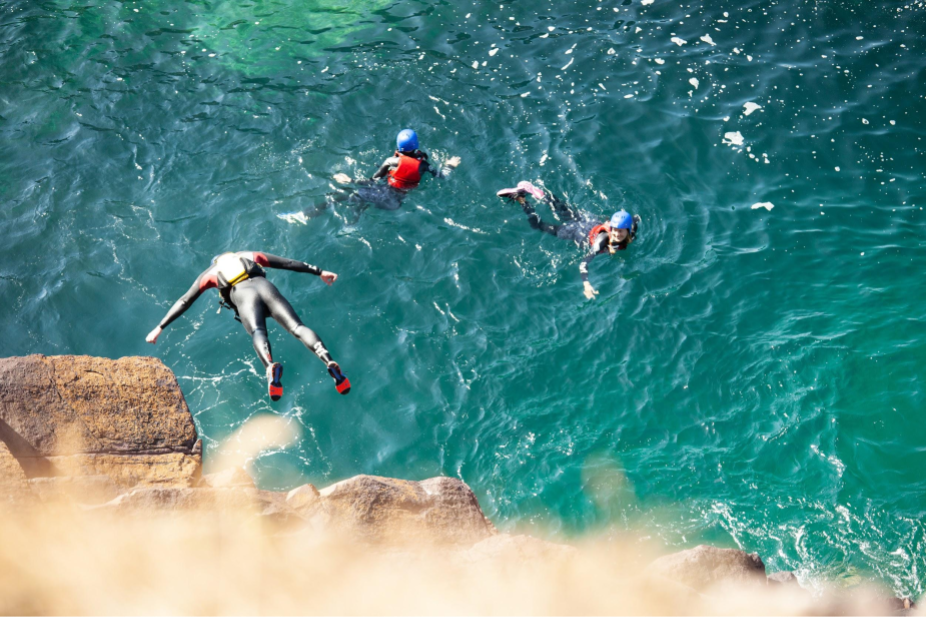 Your group will be challenged to undertake a series of fun and engaging activities involving problem solving tasks and team building challenges.
Fun to solve, the activities require full group cooperation and thinking outside of the box. Become risk smart, and develop the Adventure Intelligence skills you need to be a team player and lead others in the future.
Frequently Asked Questions
Where do TYF climbing sessions take place?
Our climbing sessions typically take place at either St. Davids Head or off the slabs at Porthclais.
What equipment do I need?
Gear (hexes, belays, prusiks etc)
Our climbing sessions take place on dry land, don't worry!
How many people will I be with?
Our group climbing sessions are run on a ratio of one guide to eight customers. This ensures that you get lots of climbing in and are kept safe for the duration of your session.
How long is the climbing session?
All of our climbing sessions are 3.5 hours long. You can expect to spend around 2.5 hours on the cliff tops and you should fit in at least three climbs/abseils.
A session includes some basic skills work, a safety briefing, bouldering and an introduction to how to set up your abseil. training session on rigging up the ropes.