In Conversation with Dewerstone Clothing
In Conversation With Rory Atton
Founder of Dewerstone Clothing
Dewerstone are an outdoor clothing brand based in Dartmoor National Park. They believe that outdoor brands wouldn't exists without nature. Dewerstone admit that they take a lot from the environment, whether it's the patterns found in the natural world that inspire the designs that end up on t-shirts or the photo shoot locations in the local national park.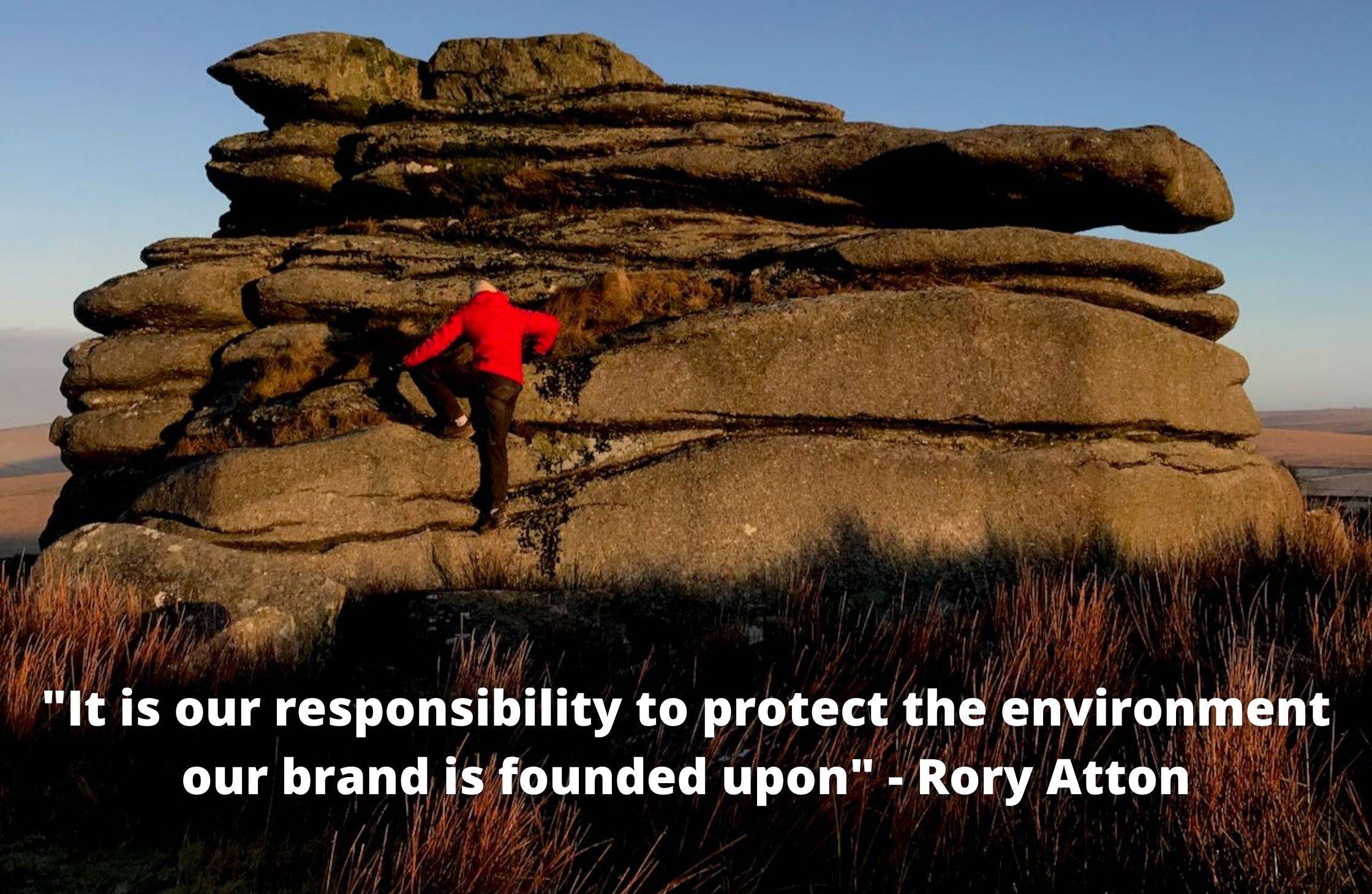 Dewerstone have been a supplier to the TYF ethical retail store for over a year. We sell a range of their soft organic tee's and cozy hoodies that are designed in Devon. In March of 2022 we were thrilled to celebrate the news that they joined the ever growing
B Corp
tribe so we gave Rory Atton a call to to congratulate him and to discuss all things B Corp.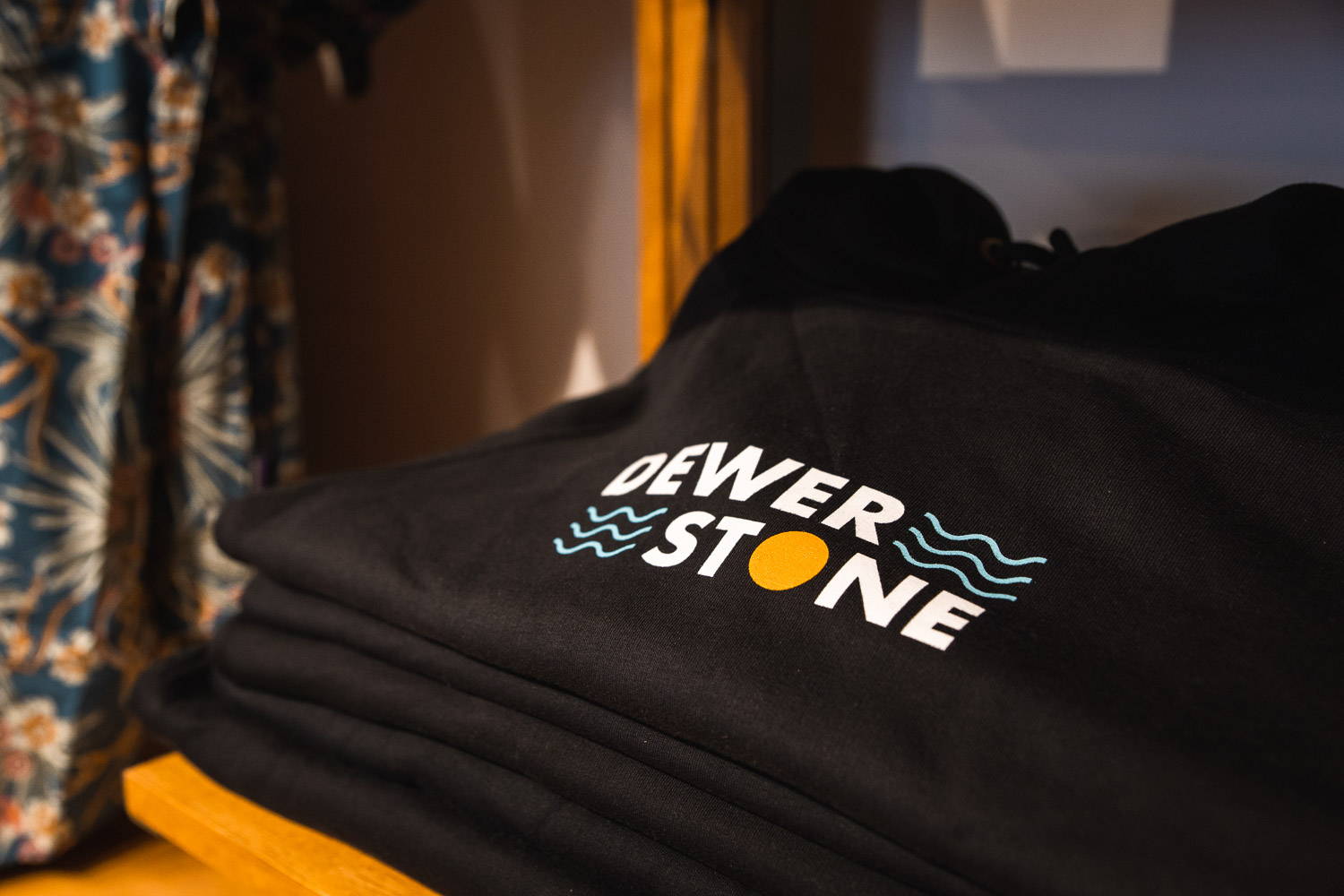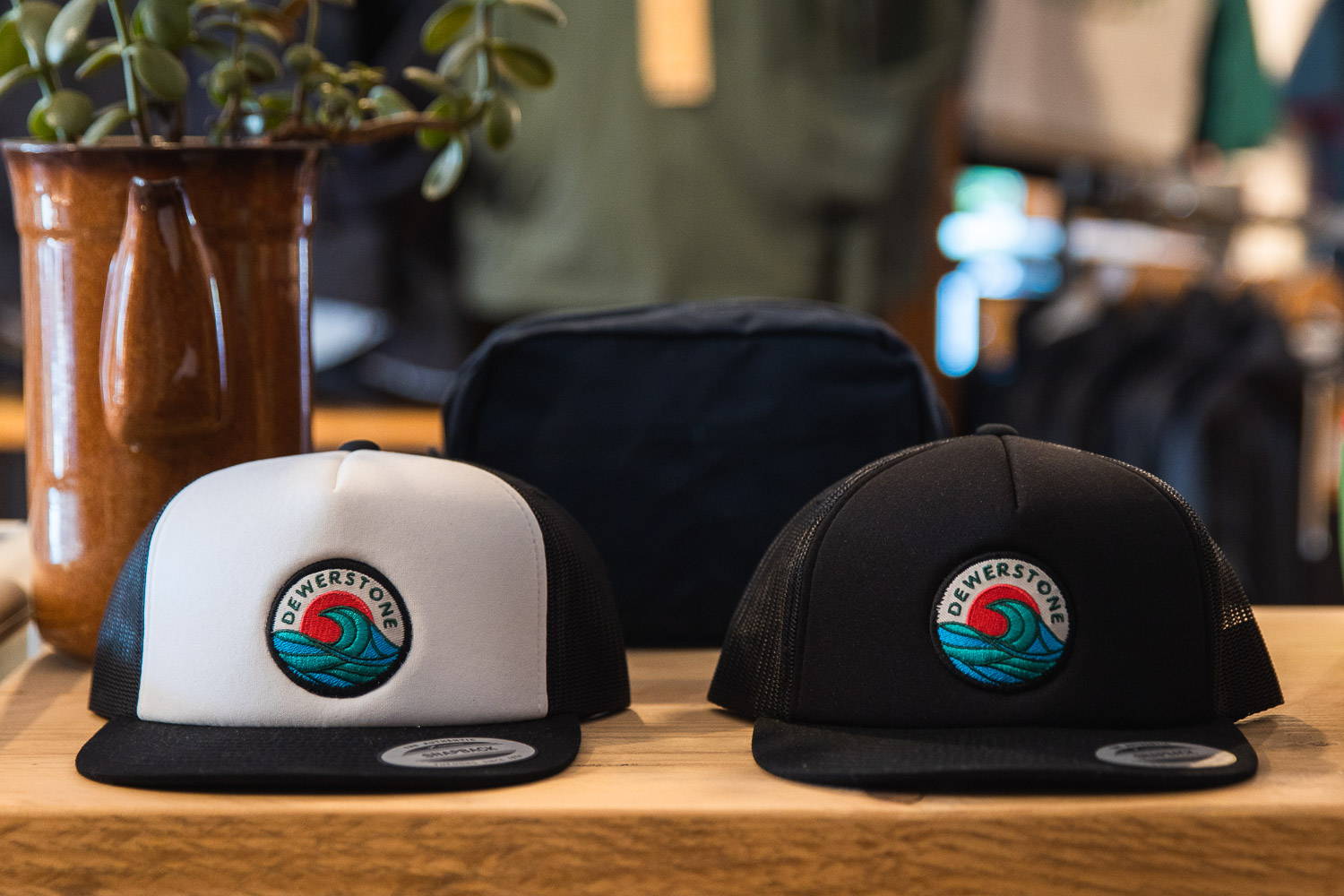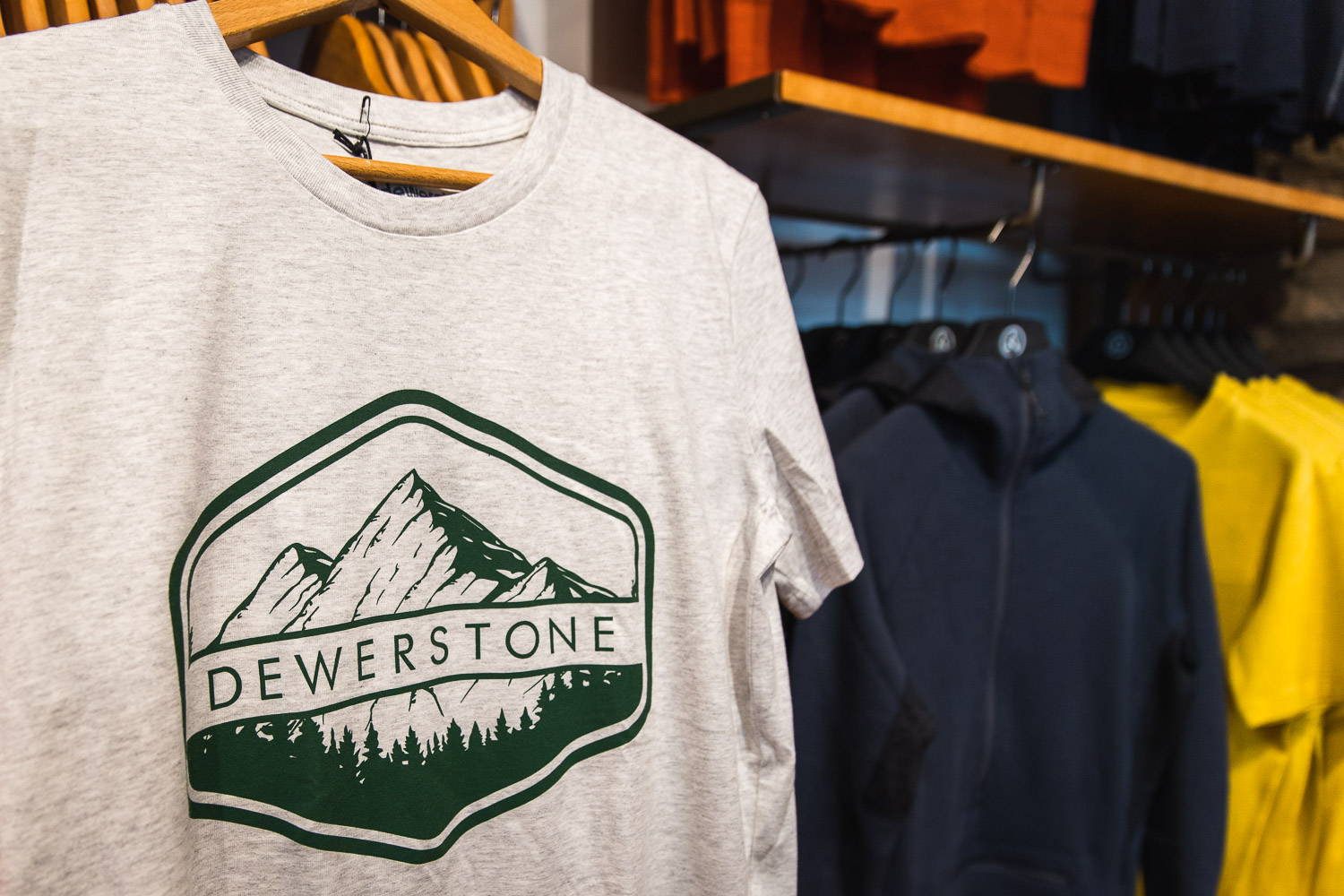 Bonnie: Who are Dewerstone and what is your mission?
Rory: Dewerstone is an outdoor lifestyle brand based in Dartmoor National Park. We primarily make clothing for people that love the outdoors, from tees to hoodies, board shorts to sunglasses. It is our responsibility to protect the environment that our brand is founded upon.
We do this by working with non-profit organisations all over the world. Wether it's protecting free flowing rivers with Save Our Rivers, to building bio rocks & protecting turtles with the Gili Eco Trust. Through to planting trees with Eden Reforestation Projects and our own Feed the Families campaign.
Bonnie: How do you consider People, Planet and Profit when developing your products?
Rory: This is something we've always done since day one. As a brand or business you're continually faced with choices. We started out screen printing in the garage, one of those early choices was the fabric we printed on to. This continues now as we still screen print in-house, we're that final factory process, if its rubbish we're breathing it in.
Bonnie: Why did you decide to become a B Corp?
Rory: For me, it's a lifetime commitment to responsible business. Whatever happens next in the Dewerstone journey, we do with the B Corp principles and impact framework at our core. I had more ski days growing up than I can count, with back to back winters chasing snow around the world, it's fair to say I'm in nature's debt. It's time to pay it back.
Bonnie: How did you find the B Corp Impact Assessment (BIA)? Did anything surprise you as being difficult?
Rory: It's overwhelming, but it is bite-size chunks. It is manageable and it is doable. But you have to want to do it. If the B Corp values are important to you, then the BIA is one of the most beneficial things you'll ever go through as a business owner. We were already a good business, making good choices and doing good things. Dewerstone is part of 1% For The Planet, we donate 1% of our profits to grass-root environmental groups, we're also certified Carbon Neutral and pay our staff a living wage, this certainly made the certification process easier.
Bonnie: So you're based in Dartmoor National Park, what does place mean to you?
Rory: We're based in Princetown, the highest village and heart of Dartmoor National Park. The surrounding landscape serves as a daily reminder that we exist to ensure future generations can experience Dartmoor's myths, history and stories of adventure.
Embracing an outdoor lifestyle means being an advocate for the spaces we love. Wherever you are on our home planet, the importance of protecting its flowing rivers, magical woodland and the endless trails linking them cannot be understated.
It's also important to recognise that although Dartmoor is a National Park, it does not give it protection or immunity from change. An example of this is the work that Save Our Rivers have been involved in where they have actively campaigned and have stopped rivers being dammed in Snowdonia National Park. We love Dartmoor, but are well aware that it could be us fighting to protect the place we love so much next.
Bonnie: What does nature mean to you?
Rory:
As an outdoor brand w
e take a lot from the environment and it has a heavy influence on the products that we produce here at Dewerstone. For example if you wear clothing with patterns found in nature, like floral shirts then you're doing so because you've been inspired by nature's beauty. You need to show thanks to what the natural world has influenced. Nature has an incredible way of surprising you, presenting you with things that you can't predict and can't plan for. Showing you so many experiences that money can't buy. If you Immerse yourself in nature, you will be rewarded.
"We're in nature's debt, it's time to pay it back"
Bonnie: What are your future hopes and dreams for the outdoor community?
Rory: I am encouraged by what I'm seeing. In March of 2022 we were at the
National Outdoor Expo
and I've never seen so many brands pushing 1% For The Planet. People are becoming more and more aware of what the B corp certification stands for. Retail stores are beginning to highlight those brands and so the overall awareness of better businesses is increasing.
Small brands will be the catalyst that changes the mindset of the consumer and in turn, that will change the mindset of the big guys. We're starting to see that.
---