Surf Coach Safety & Rescue
Five day SLSGB Beach Lifeguard Courses
About the course
This award is applicable to those undertaking surf coaching and instruction activity and for surfboard hiring organisations. It aims to establish a minimum vocational standard that demonstrates a level of competence for the safety of participants under instruction during a coached surf activity session undertaken in primarily wading depth water and to establish the necessary skills and knowledge to provide basic rescue response and life support.

For more information or to book a course, call us on 01437 721 611.
Information
Course Length: 5 days
Hours: 0900-1700
Validation: 2 years
Awarding Body: SLSGB
Title: SLSGB Surf Coach Safety & Rescue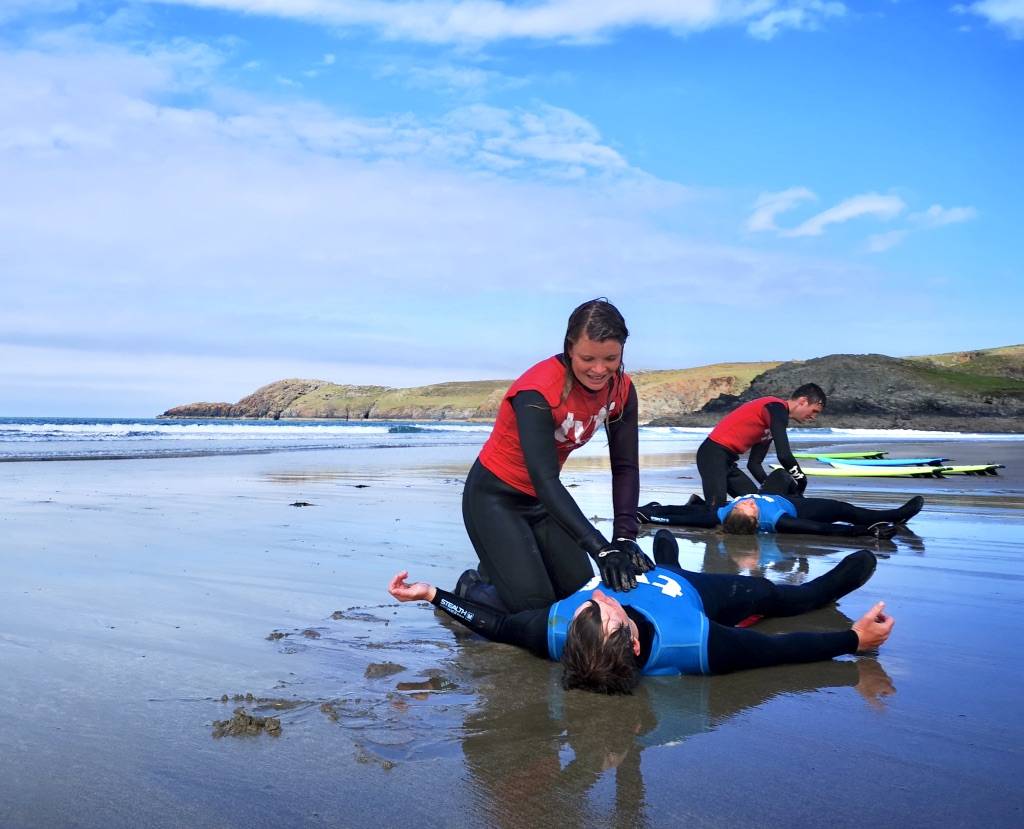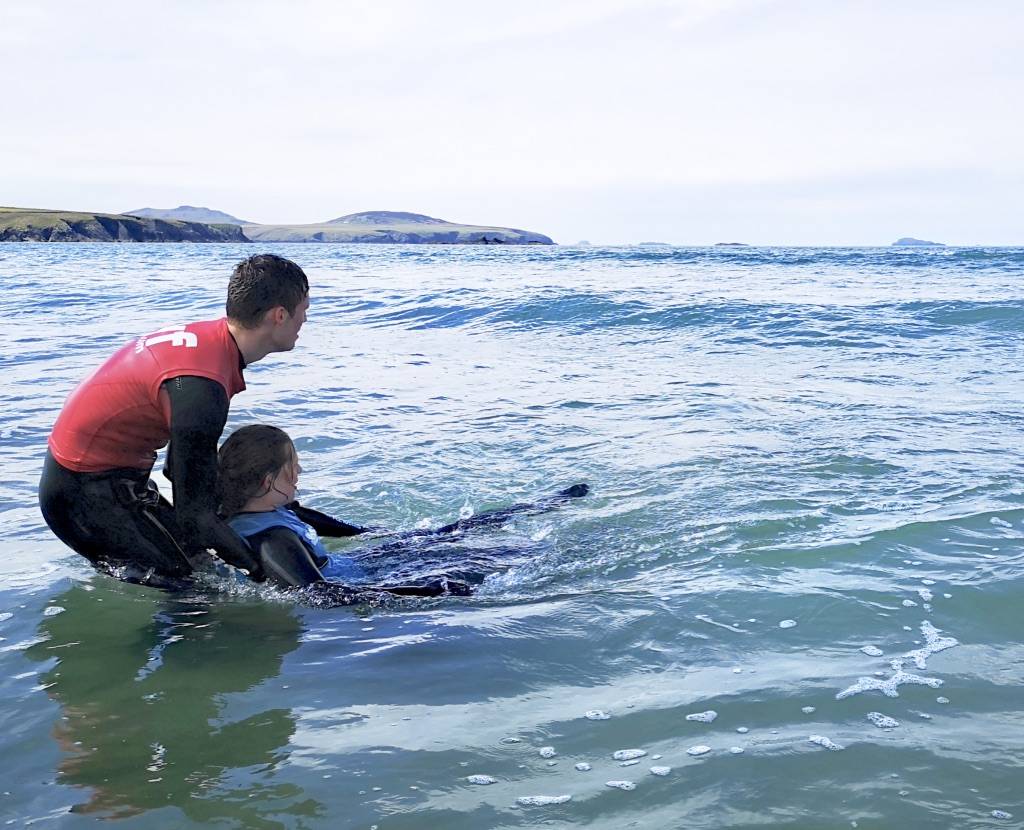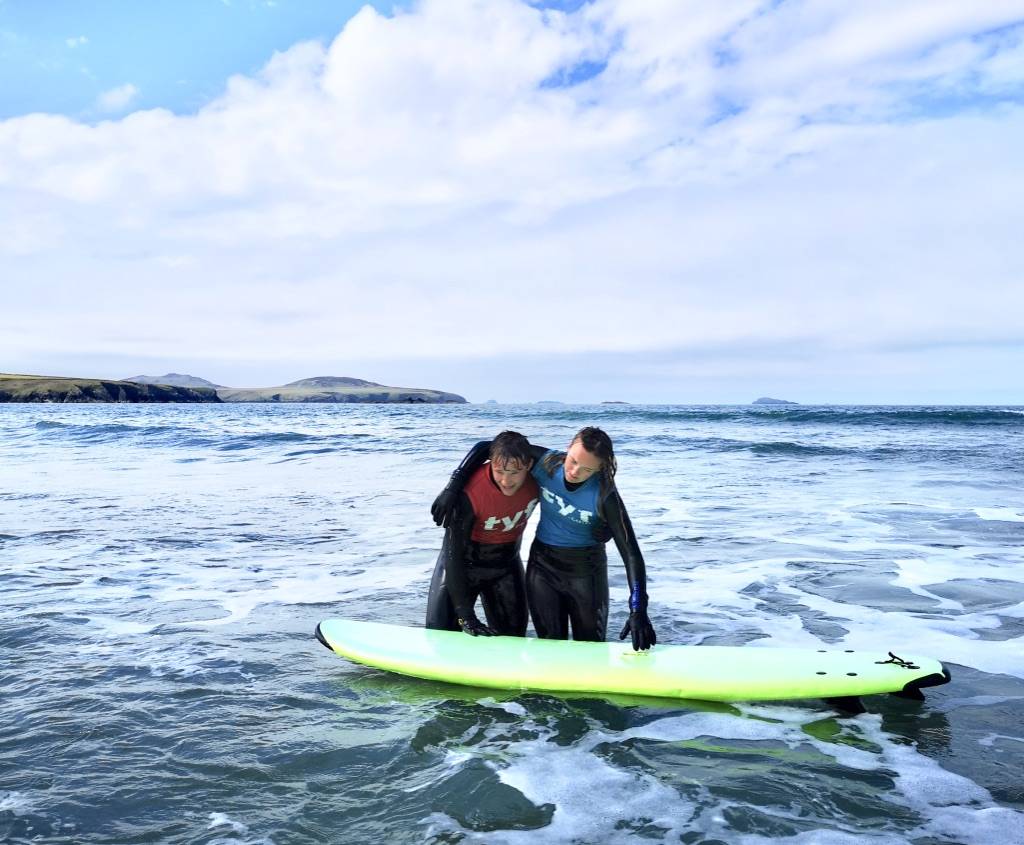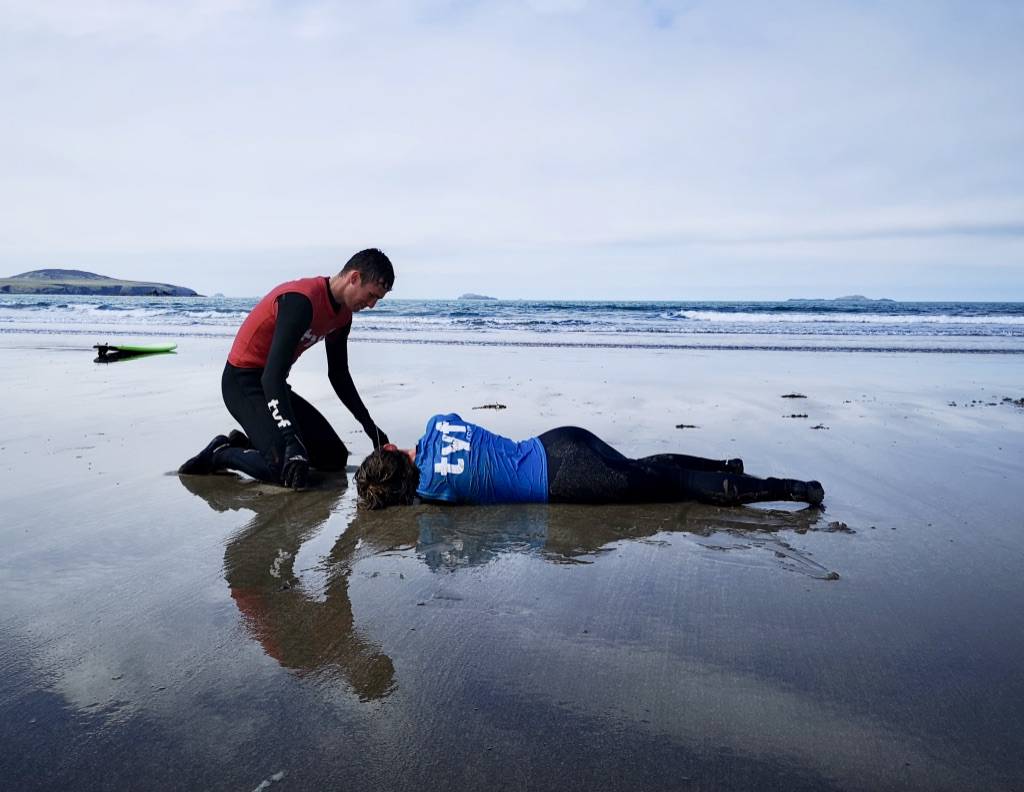 Roles & Responsiblities of a Lifesaver

The Surf & Water Environment

The working and legislative environment

Maintaining positive public relations

Coach Safety & Rescue techniques

Aquatic First Aid (Including Spinal Injuries)

Casualty Rescue & Care techniques

Understanding the beach environment

Water flow, tides, rips, weather conditions and other beach & water users.
Prerequisites/Eligibility
1. A signed declaration of 200m timed Pool swim in under 5 minutes witnessed by lifeguard/swim teacher /coach in a pool of not less than 25m (pre-course)
2. Open water swim competency. The candidate will complete to the satisfaction of the Trainer Assessor a demonstration of open water swimming competency, confidence and fitness that is sufficient to be able to support basic lifesaving activity. (on course)

3. 16 Years +
Assessment

Multiple choice
Practical rescue & first aid skills
Timed swim