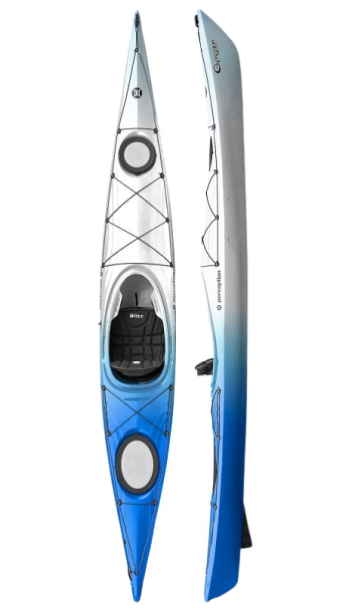 We have a range of entry level sea-kayaks available for rent by the day.
Our sea kayaks are perfect for exploring the small coves and beautiful cliffs of Pembrokeshire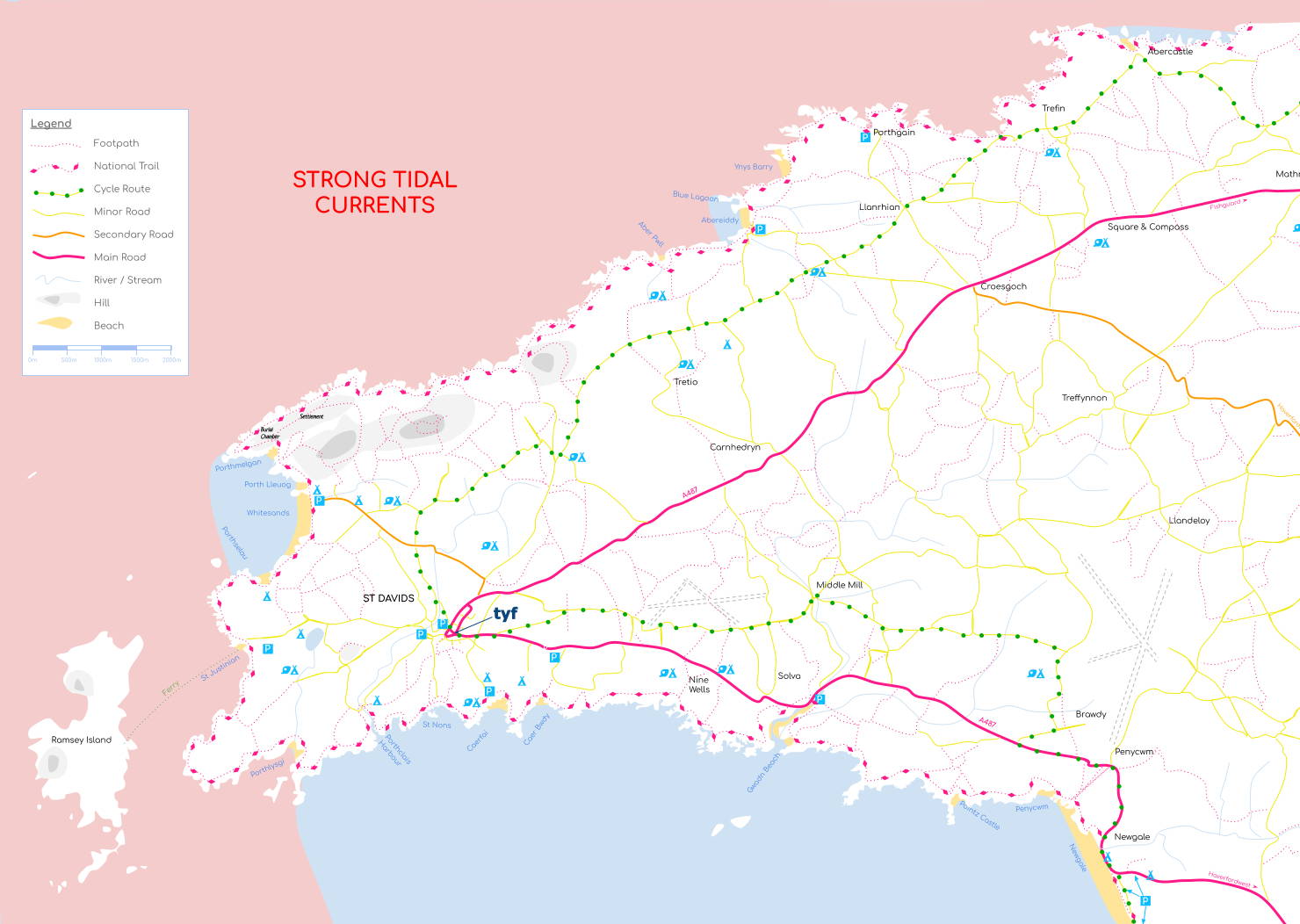 Frequently Asked Questions
Where do I come to collect my equipment
Can I get hire equipment delivered?
As a general rule we only rent kit out from our booking office however if you are renting out multiple items we may be able to deliver to a location of your choosing for a nominal fee.
Is it possible to rent equipment for half a day?
All our equipment is currently only available for hire by the day.
What equipment is provided?
Our sea kayak hire includes the kayak, spray deck, paddle, buoyancy aid and a helmet.
We also provide roof rack straps and a soft roof rack to attach the kayak to the roof of your vehicle.