TYF introduced coasteering to the world in 1986 and since then we've taken over 200,000 people to play on the wild and wonderful coasts of St. Davids, the home of coasteering.
Enjoy this unique activity that combines the best of exploring, scrambling, leaping, climbing, swimming and grinning.
Whether you want to go flat out and breathless, or choose a slower exploration, TYF guarantee high-quality adventures at a level that's right for you.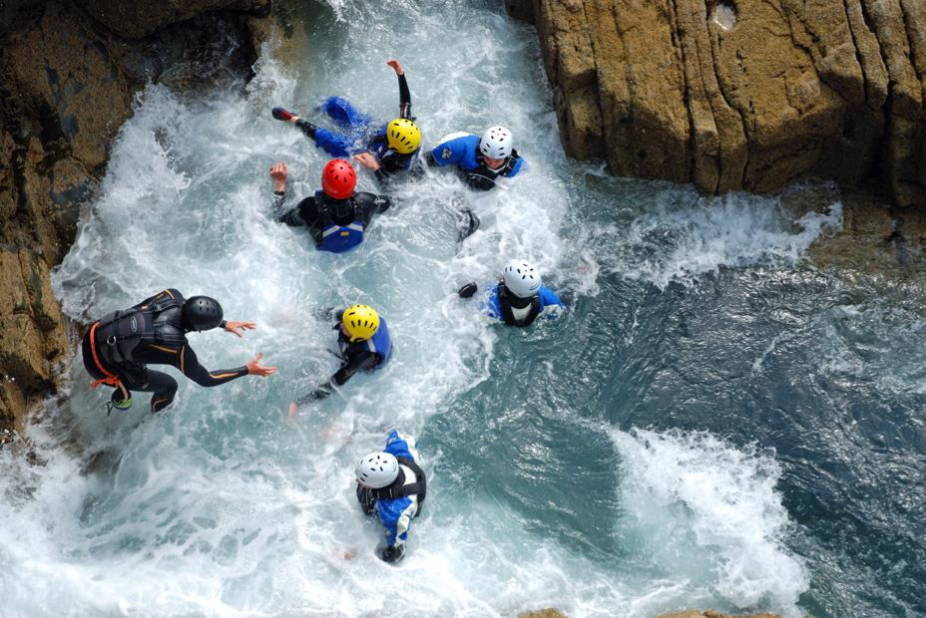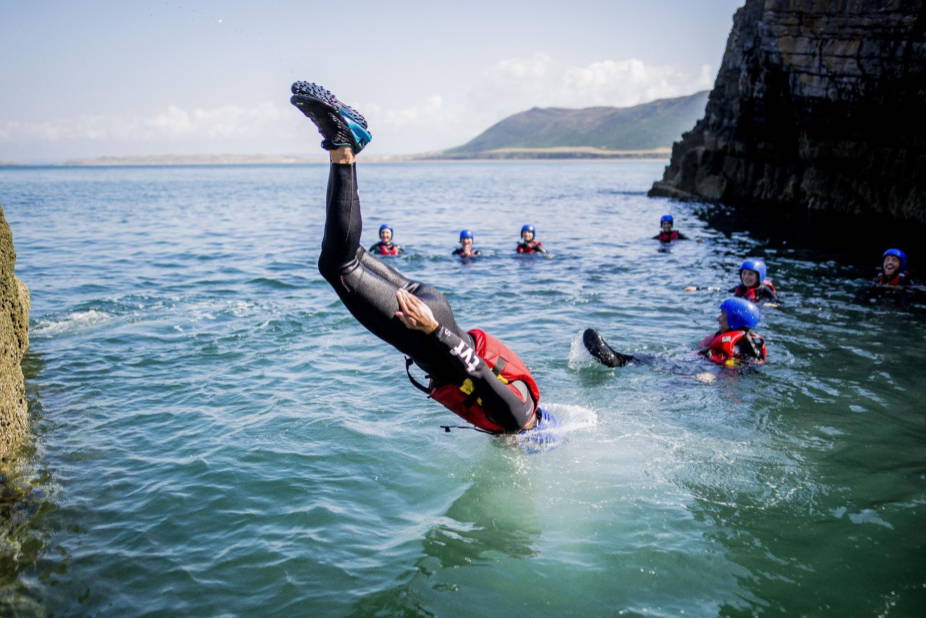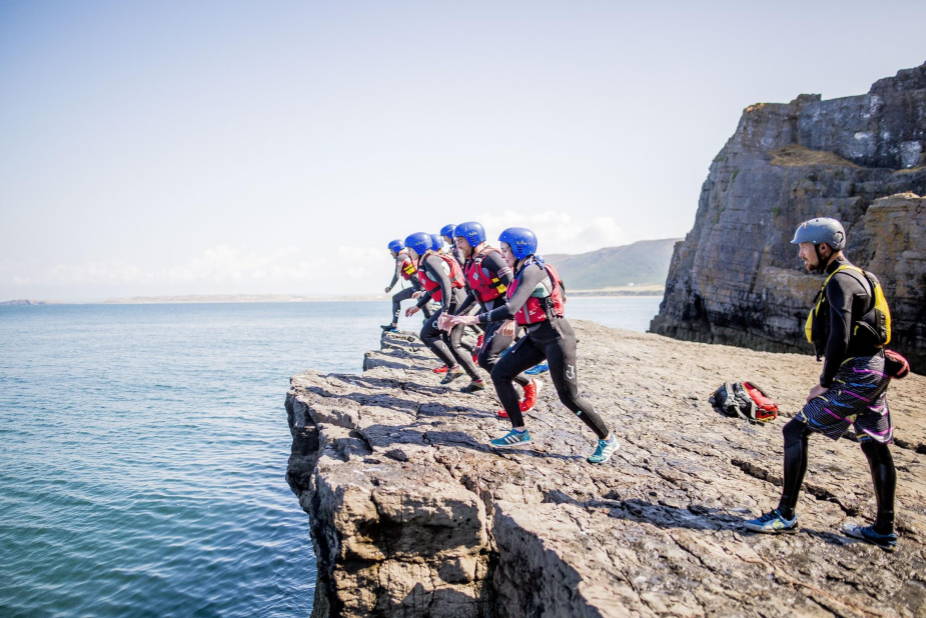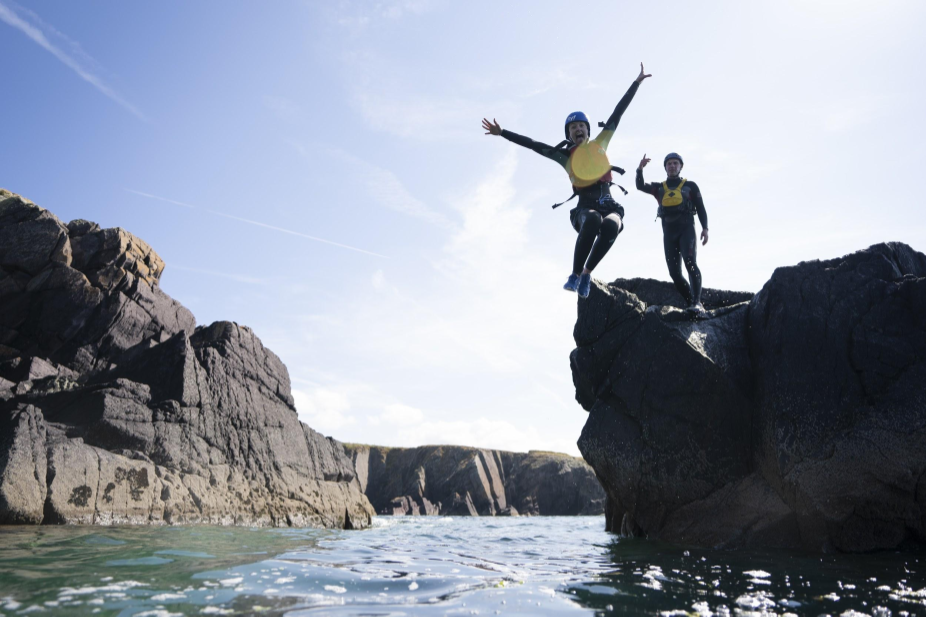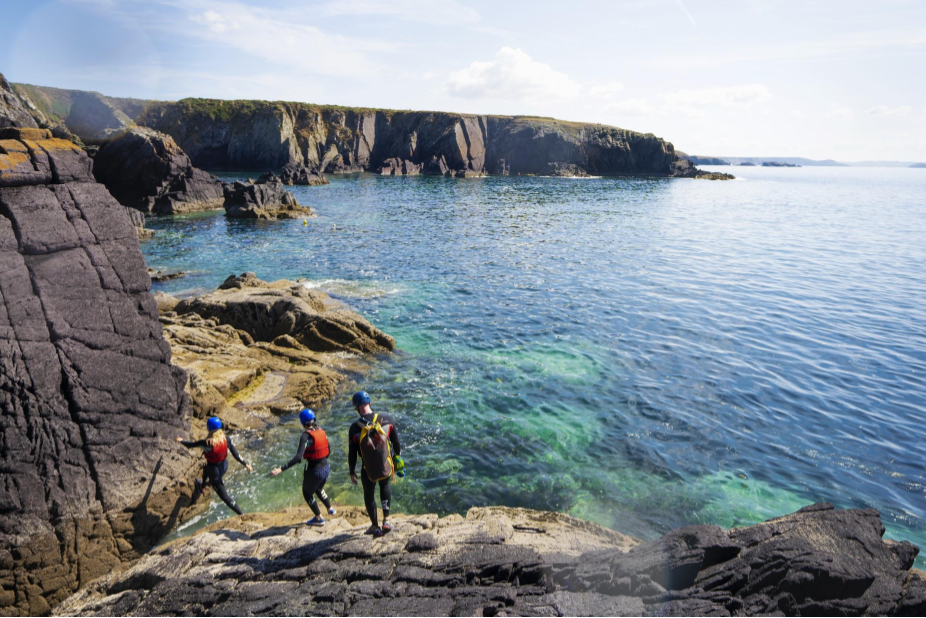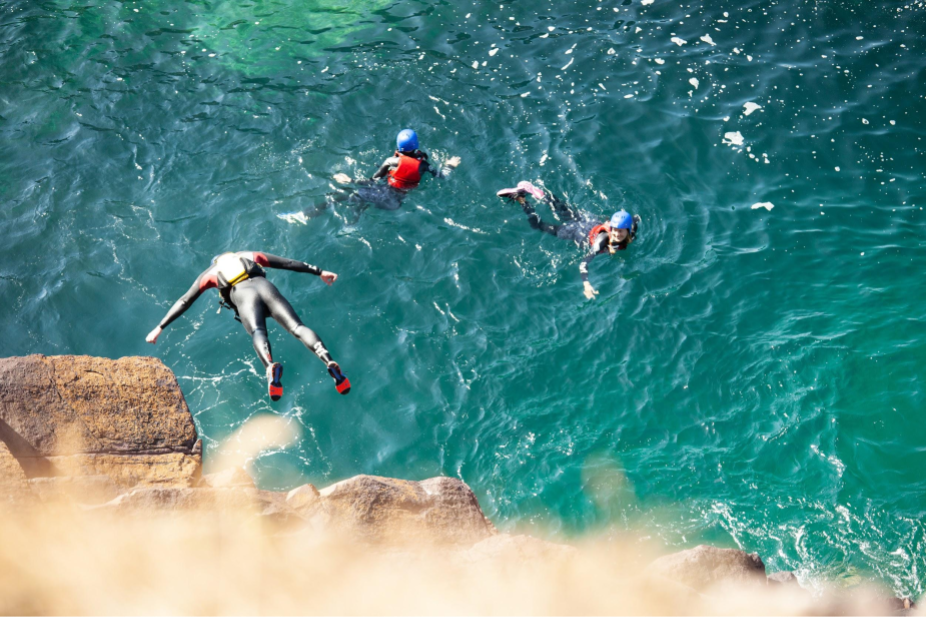 TYF have teamed up with Pembrokeshire's own cold water swimming experts The Bluetits Chill Swimmers to create this unique wild swimming experience.
On this adventure you will walk stretches of Pembrokeshire's world-famous coastal paths with your local guide before enjoying a dip in its wild waters.
This activity is open to everyone and no experience is needed. Just be prepared to immerse yourself in the joy, peace, and silliness of wild swimming with the Bluetits, whilst also having the option to challenge your limits in a supportive environment by venturing in with just a swimsuit and in all weathers.
The Bluetits Chill Swimmers Ltd, founded in Pembrokeshire, is a global community committed to empowering people from all walks of life to challenge their limits through cold water swimming, together.