TYF have been running adventure camps for over 35 years. Each programme is framed around the group taking part making each one unique.
Our camps run over five day periods on the magnificent Pembrokeshire coast, each day is action packed and will ensure that your child tests their boundaries, learns new skills and enjoys real adventures.
Most days will include two activities with the exception of the SUP Day Tour and Coastal Explorer which are full day activities.
Starting with an in depth look into the surf world, campers will then be taught how to paddle, how to negotiate the surf, how to prone ride in control of their board and finally the art of standing up and catching their first wave.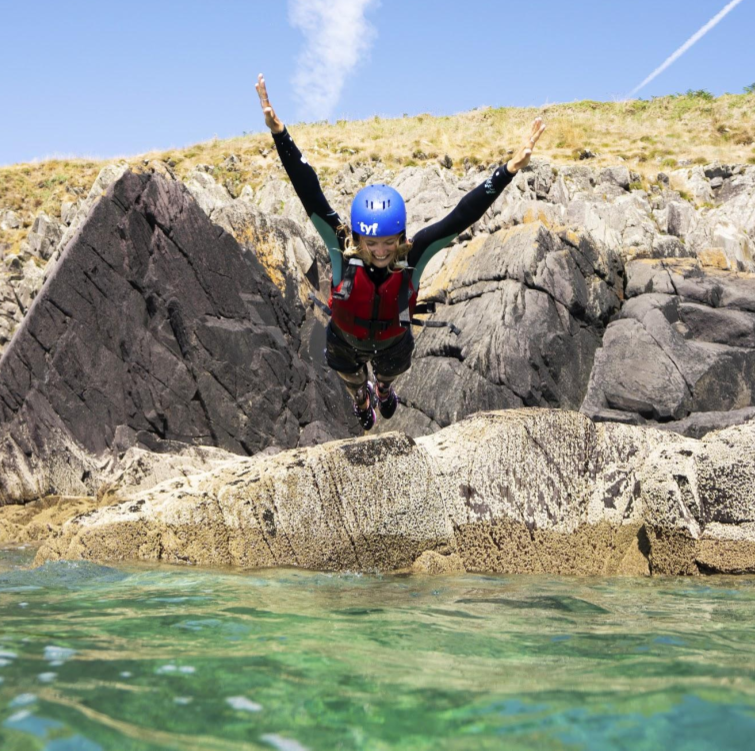 Climb, swim, scramble and jump your way around the bottom of the cliffs. Camp participants will explore personal limits, overcome fears, bond with classmates and of course enjoy a few hours of pure adrenaline-soaked fun.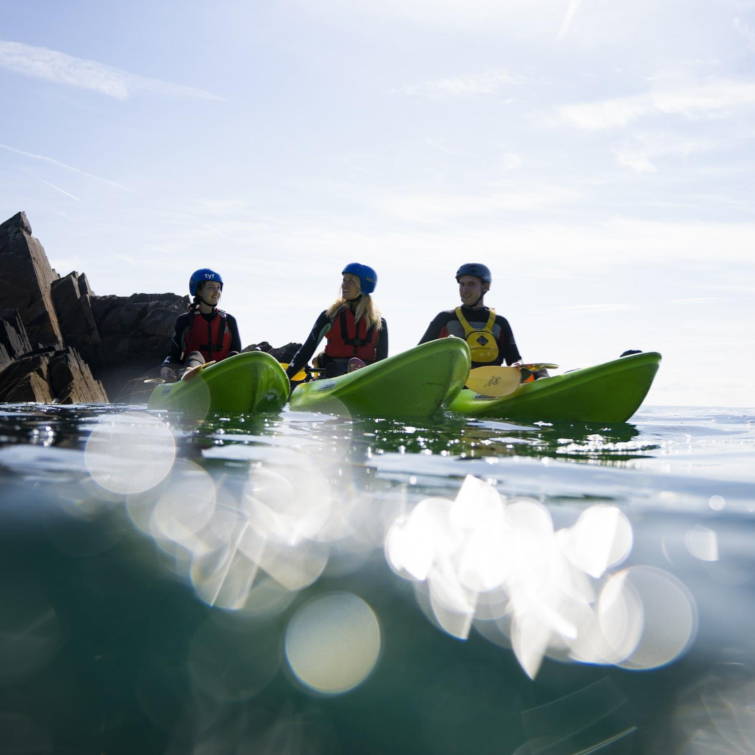 A highly flexible, full day adventure that uses a sit-on-top kayak journey from Porthclais harbour, attendees will explore the best snorkelling and coasteering locations on St.Davids' southern bay coastline.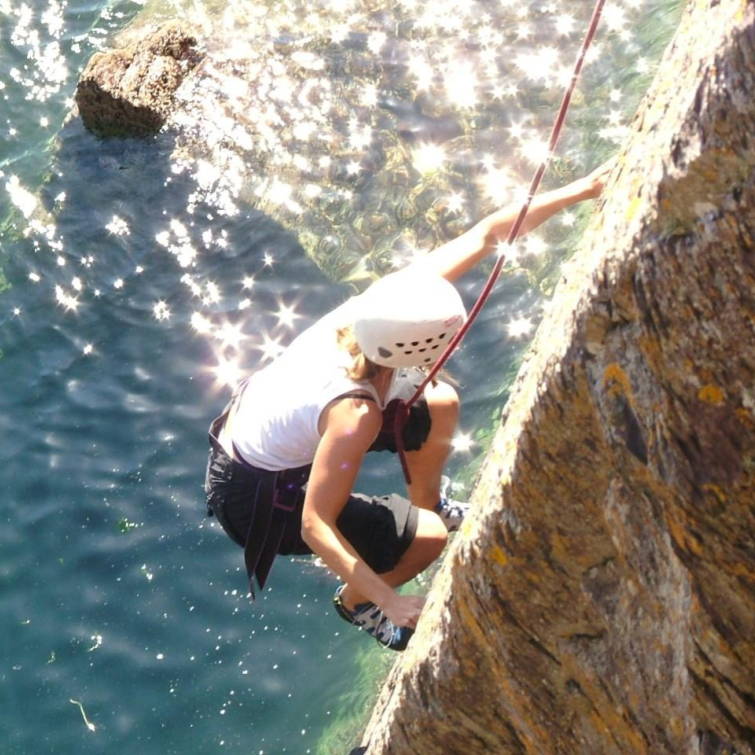 Abseiling gently down the cliff face, then a tremendous sense of achievement as you climb back to the top. Pupils will be taught the necessary skills to get to grips with this sport.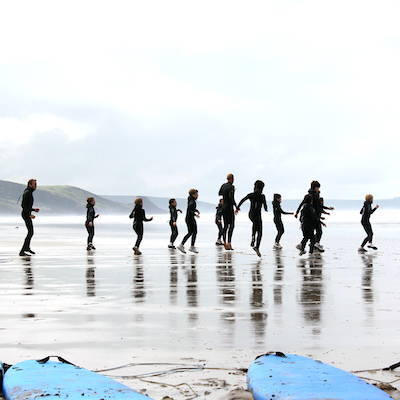 High energy games meets problem solving on the blue flagged Whitesands beach. These sessions are fun and entertaining and a great way to warm up after a TYF surf session.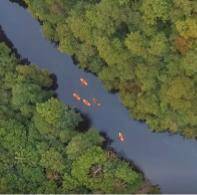 Exploring the stunning inland waters of the River Teifi. Including the tidal Teifi Gorge, ancient woodlands and wildlife habitats and the historic buildings that surround Cilgerran.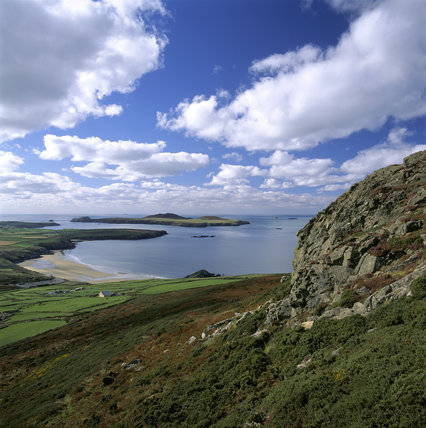 This bouldering session takes in some of the best crags and rocky outcrops in North Pembrokeshire. From the top you will have an uninterrupted view of the whole St. Davids peninsular
Run through the excellent Voyages of Discovery this is a one hour guided trip around the majestic Ramsey Island learning about the local flora, fauna and history.
Who are TYF and why St. Davids?
At TYF we've 35 years' experience of creating and delivering adventures and events that change our customers' lives. TYF pioneered the wonderful sport of coasteering on the same stretch of Pembrokeshire coastline that we're camping on and we've got guides, kayaks, surfboards and SUPs, climbing kit and bikes ready to go at the level that suits you.
If you haven't been to St.Davids, you'll love it. It's the UK's smallest city with a tantalising range of cafes, independent shops and restaurants, and of course, TYF's HQ and outfitters where we stock one of the biggest ranges of ethical outdoor clothes in the UK and have a tasty backyard kitchen with food stores and fire.
All bookings are covered by our COVID Guarantee, read more about this in our terms and conditions.
The price of £320 includes all adventure activities and day care from 0900 to 1700. You must provide a packed lunch for each child attending.

Unfortunately due to COVID-19 the camp this year does not include camping or evening activities.