Our Story

We started our journey as retailers with 6 products on a shelf. In fact, we pretended to be a shop to get discount outdoor kit and the only retail space we had was wonky shelf in the office. From small beginnings though, we learned and grew and realised that a leap from shelf to shop could be a good thing for people, planet and business.
We knew 20 years ago that our retail, consumer mindset needs to change. The traditional retail model sees manufacturers sourcing unethical, unsustainable materials and building 'planned obsolescence' into their business plans. Customers are buying replacement after replacement for their broken, un-recyclable products. The things we buy, and the way we buy them really matter to society, and to the planet.
On average, consumers throw away roughly 35 kilos of shoes and clothing per person annually. About 85% of this waste goes to landfills where it occupies about 5% of landfill space and the amount is growing. Something needs to change, right?
Better-made clothes that are built to last longer, with Iron Clad or lifetime guarantees are a good place to start, which is why we love the commitment from Patagonia, Tilley and Colman products to make products that are Good for Life.
In 1988, we placed our first orders with Patagonia and have enjoyed a three decade-long love affair with this amazing brand. In the mid 1990s we moved our shop and adventure base to the centre of our little city with the purchase of 1 High St, St.Davids. We started online in the mid 00s.
In 2013, we transformed our shop into a Patagonia Pro store, working even more closely with one of the world's most cherished ethical clothing pioneers; TYF are their second-oldest UK retail partner and carry a wide range of their products. A couple of years later, TYF, like Patagonia, certified as a B Corporation business. Becoming a B Corp is one of the best moves we've ever made, working with other leaders like Innocent, JoJoMaman Bebe, Pukka and Ella's Kitchen and sharing the learning with our communities..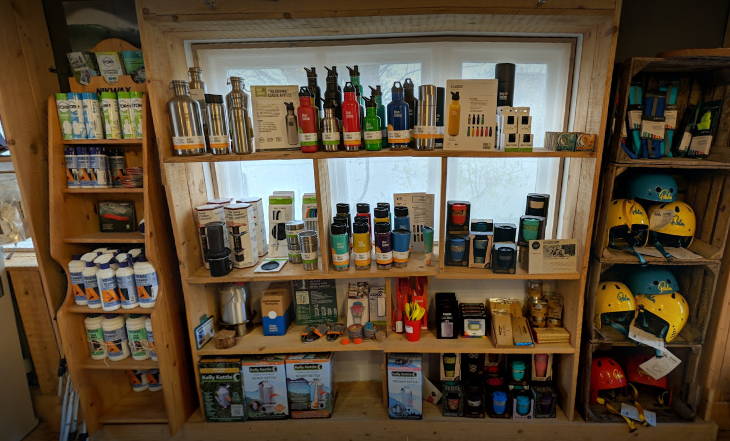 ---