Top 5 Sustainable Adventures in Wales
Cloe Matheson
20th December 2018
Wales boasts renowned sea, sand, and surf – and for many other reasons, this little slice of Britain is one of the best places in the world to take a sustainable holiday.
You won't find streets of fast-fashion stores in your average Welsh town, nor will you encounter never-ending lines of traffic (and the emissions that come with them). Instead, you'll discover myriad opportunities to adventure without causing an ounce of injury to the environment.
Planning your itinerary as we speak? Then make sure you don't leave out any of the following adventures (or even better, challenge yourself to try them all).
1. Feel your feet on the sand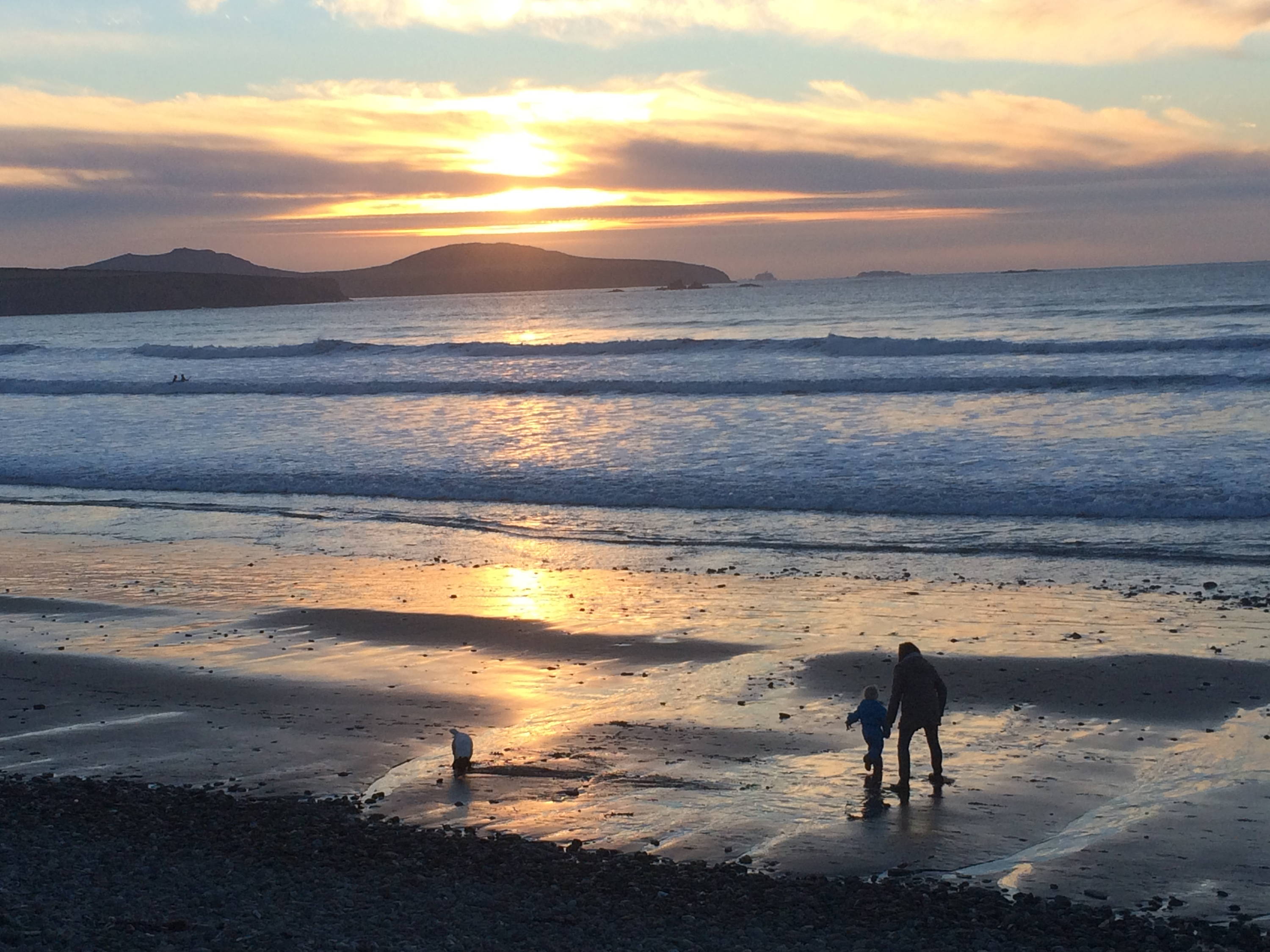 We've already established that Wales boasts some fantastic beaches – so why not take advantage of these and base your holiday around them? Whether the golden sands of world-renowned Barafundle Bay and the sublime topography of Three Cliffs Bay entice you, or you discover the secluded spot you've been craving as you're travelling the gorgeous coast, Wales' beaches are truly things to be beheld. And of course, the best thing about the beach is that the most harm you're doing the environment is imprinting the sand with your footprints. Take your shoes off, and feel the sand between your toes!
If you're already living in Wales, consider rethinking your attitude to adventure. So many of us think that we must escape our hometown or local area entirely for a proper break when the opposite is actually true.Staying put will cut your carbon emissions significantly, and allow you to turn your eye to the virtues of your immediate surroundings. It's amazing how we can become like tourists in our own cities when we don't look properly.
Make your staycations even more sustainable by making a concerted effort to support local businesses. For example, you might try out a new activity such as kayaking or rock climbing, or go shopping around all of the cute local boutiques in your town.

It doesn't matter whether you're a total amateur or a pro on your wheels – Wales' National Cycle Network promises hours and hours of stunning views and invigorating activity for all.With over 1,200 miles to cover, you'll whiz past gorgeous coastlines and quaint little country towns, as well as better-known attractions and – importantly – many a welcoming café in which to enjoy a Welsh cake.
Sounds good to us!If you're not into cycling, don't fret: you're free to join the many others who walk the Network, at as leisurely a pace as you desire.

Visit Wales, and you'll enjoy a well-cultivated, highly sustainable food scene. In fact, Wales is so passionate about minimising harm to the environment that it has food sustainability written into its constitution.
What this means in practice is that, in every cute gastropub and privately-owned restaurant, you'll find gorgeous local produce on the menu.
Hankering for a delicious slice of sustainable pizza? Wales has it. Keen to visit a food festival that showcases authentic Welsh produce? You'll be spoilt for choice.

Want to know what's even more fun than a staycation? Getting your friends and family over to watch the sun descend and have a drink!We all know that the very best adventures don't have to be complicated, or pricey, or involve an aeroplane.
Bringing everyone together outdoors on your patio to enjoy some good food, drink, and conversation is certainly the most sustainable form of fun the world-round.

Author's bio
Growing up in a place where stunning beaches are pretty much everywhere, there's no question why those closest to Cloe call her a beach bum. When she isn't loafing about on beaches or out on a hike, Cloe writes articles for blogs and sites such as Hercules Gazebo. See more of her work on Tumblr.
---