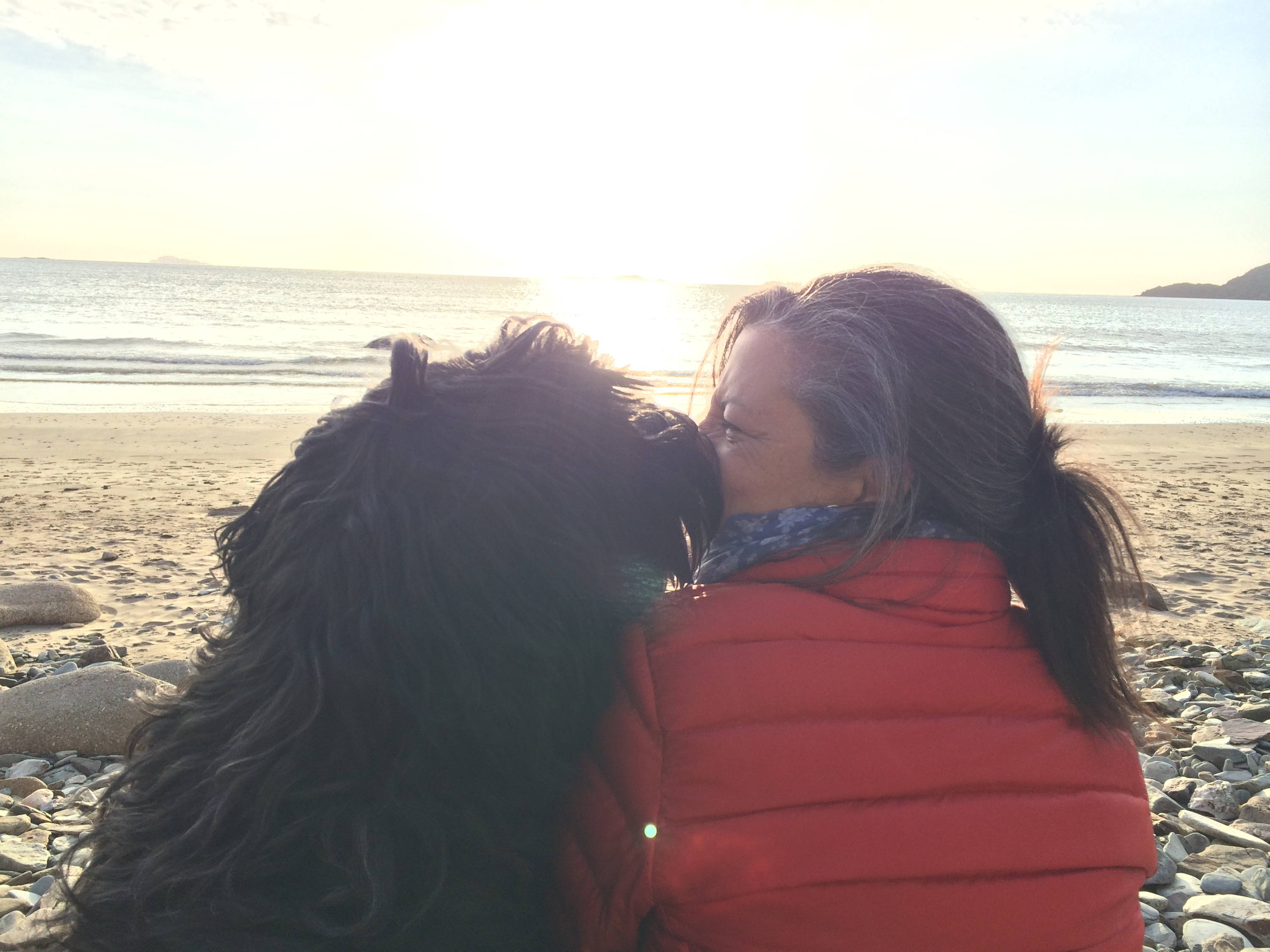 In October 2015 after 15 years of great big group family camping holidays on the St Davids peninsula I entered a dream holiday competition for a luxury adventure weekend. I won!
Amazingly two weeks later at age 50 I was totally out of my comfort zone atop a kayak in open water in glorious sunshine gazing in awe at the incredible rock faces I'd never seen from this angle. Being a happy hiker I had never kayaked, coasteered or indeed done any of the amazing things TYF do, but to my amazement I found I could actually do this stuff. The accommodation in our package was the luxurious Penrhiw Hotel, tucked away just outside the city of St Davids. It's a pretty perfect place for grown-up relaxing, the best bed I've ever slept in, discrete but superb customer service, amazing food and glorious countryside views. The whole weekend we were looked after by the wonderful TYF guides keeping us up to date with our tailor made programme. One evening we ate at the new Grub Kitchen who's chef Andy is pioneering new ways of eating sustainably. Did I eat actual insects? Er, yep I did. The food with or without insects is delicious, and if nothing else Grub has the best scones I've ever eaten. After a morning of coasteering in the sun we chose a slightly calmer activity and went Seaweed Foraging with Julia of Wild About Pembrokeshire. I am now able to identify and collect all kinds of seaweed with Pepper Dulce being my favourite, useful fact – there are no poisonous seaweeds in the UK!
By the end of the weekend we had made friends with everyone in our group and resolved to do it all again very soon. For me life then took an unexpected turn. In December I saw an ad for a job with TYF. A job I knew I could do, with a company I had so much respect for, in one of the most beautiful locations on the planet. After a family meeting it was agreed I'd go for it. I got it! A few short months later I am now a full time resident of Pembrokeshire.
It's not been an easy move, no move ever is, but here I am working for this fantastic company doing my part to help people have their 'adventure of a lifetime' and contributing to a cutting edge social business, the first BCorp in Wales!
During one of the jumps while out coasteering I stood on the edge thinking, I can't do this, but I leapt out into the blue and the sunshine and surfaced smiling.
So if you are in the area and you think adventure is not for you, come and see me in the booking office, I'll change your mind.
---